The plight of vultures in Nigeria has been that of orphans who are often neglected by the society to fend for themselves in an environment that is becoming more hostile for their survival due to several factors, among which is the commercial exploitation of the birds for fetish and trado-medicinal uses. The mounting hostility has significantly accounted for the continued disappearance of these magnificent birds from our skies.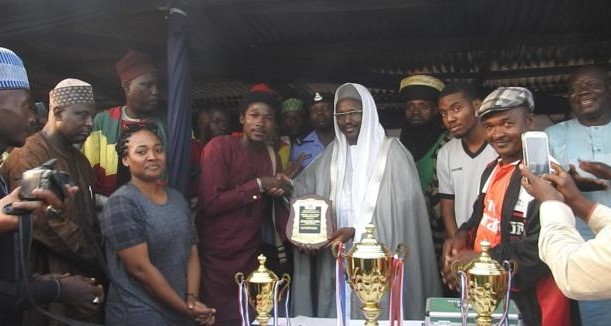 To encourage indigenous approach to biodiversity conservation and stall further threats to the already declining population of vultures in Nigeria, the BirdLife and Birdfair International floated a flagship initiative and award to inspire the direct involvement of young and vibrant nature enthusiasts in biodiversity conservation. Through the initiative, a group of young conservation leaders from the Nigerian Conservation Foundation (NCF) are engaging communities in the support zones (SZCs) of Gashaka Gumti National Park (GGNP) located in Taraba State, Nigeria in a conservation soccer tournament (CST).  The CST was conceived with the aim of fostering mutual partnership and cooperation among the SZCs for the protection of Vultures.
The unprecedented turn-out, support and commitment of all spheres of stakeholders across the participating communities allude to the feasibility and practicability of engaging sport as a tool for creating far-reaching awareness and building of formidable platform to enhance community governance for vulture conservation.
To further solicit extended engagement of the emirate and in recognition of the support shown by the emirate to the fledging concept of vulture conservation in Gashaka kingdom, the team presented an award to the Emir of Gashaka kingdom, Alhaji Zubairu H/Gabdo Mohammadu, as the Royal Vulture Ambassador. He was cheered and thrilled by the more than 3,500 villagers who converged to witness the final match between Serti A and Goje communities. Serti A team finally emerged the winner on penalty shoot-out against Goje community with a margin of 5 – 3 goals.  The award is said to be the first of its kind in the history of Avifauna conservation in Nigeria.
With the results achieved so far, vultures are beginning to have their fortune turned around through the efforts of the BirdLife/Birdfair Young Conservation Leaders in Nigeria.