Visionscape Sanitation Solutions Ltd. on Friday, April 6, 2018 assured Lagos residents that refuse was set to disappear from roads and houses in the state, as stakeholders in the waste collection network had resolved their differences.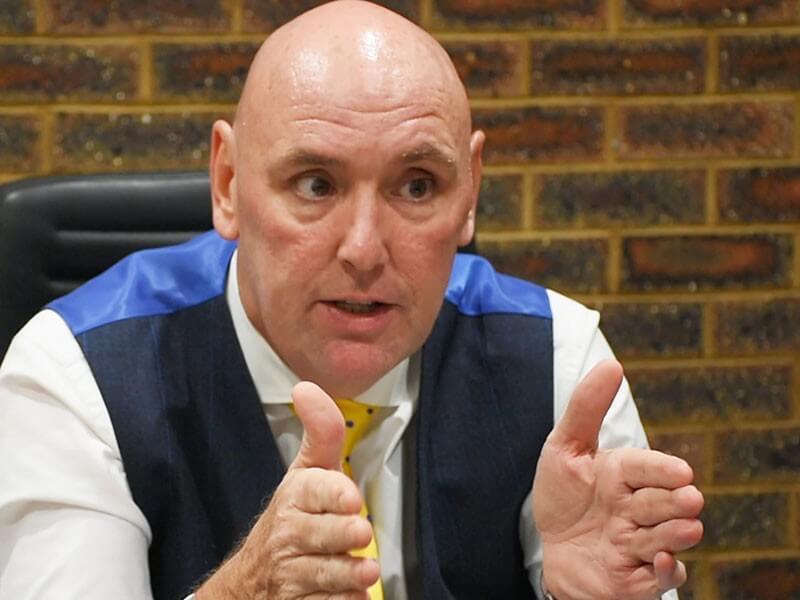 The firm's Chief Executive Officer, Mr John Irvine, told journalists in Ikeja that the company had entered a new agreement with Private Sector Participants (PSP) for effective waste collection and management.
"Over the course of the next 18 months, you would find a cleaner, more transparent and a more beneficial waste infrastructure," he said.
The CEO said that months of negotiations had ended the clash that erupted among the stakeholders as a result of the introduction of the Cleaner Lagos Initiative (CLI) by the state government.
"The two key parties, Visionscape Sanitation Solutions and the PSP operators, have reached an agreement, borne out of the need to give effective environmental services to the people of Lagos State.
"Under the new arrangement, the PSP operators, now referred to as Waste Collection Operators (WCO), have agreed to resume residential waste collection, where they will bill and service homes across the state, while Visionscape's primary concern would be infrastructure development.
"This resolution also became urgent as government and other stakeholders are determined to avoid similar environmental disasters as the Olusosun Dumpsite fire outbreak that occurred a few weeks before," he said.
Irvine said a 10-year process was being fast-tracked and compressed into a three-year period under a new arrangement.
The arrangement, he said, would help Visionscape focus on providing the needed infrastructure for the entire refuse management process to run on.
Irvine appealed to residents of Dopemu and other areas where refuse had accumulated to be patient.
He said the distribution of refuse bags and refuse collection would capture them from next week.
Irvine said that, under the new partnership, Visionscape had paid some PSP operators upfront to aid the effective collection of residential waste.
According to him, the CWOs are being paid N250,000.00 upfront to aid their collection of refuse, while Visionscape focuses on solid waste management in its landfills, transfer loading stations and depots.
He said that the firm would continue to support all partners with equipment and capacity to upgrade refuse collection methods.
The CEO said that the firm was ready to purchase vehicles and other modern equipment that meet 21st century refuse management techniques for the CWOs.
"If you have to look at New York City in the late 70s and 80s, there was more trash on the streets of New York than what you have here in Lagos. Reform takes time," he said.
Irvine said the firm had made huge investments developing infrastructure in its transfer loading stations in Tapa, Ogudu, Agege and Oshodi.
By Grace Alegba