Vietnamese authorities said on Monday, October 26, 2020 that it was preparing to evacuate 1.2 million people along the country's central coast as powerful tropical storm approaches, the fourth to afflict the area in as many weeks.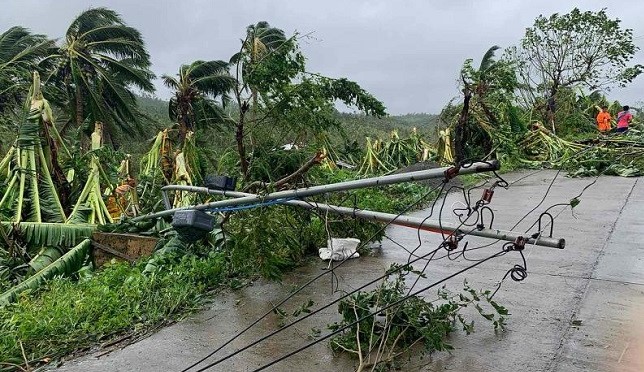 Storm Molave, which is currently strengthening over the South China Sea, is forecast to become a "category 2" storm before making landfall on Wednesday, October 28.
The authorities said the fast-moving storm would likely bring wind speeds of 135 kilometres per hour (kph) and cause waves of up to 10 metres and afflict areas already suffering after multiple storms since October 5.
Central provinces from Nghe An to Quang Binh have been told to brace up for torrential downpours until Sunday with rainfall expected to reach 700mm, the risk of flooding and landslides is extremely high.
According to reports from Vietnam's Central Committee for Natural Disaster Prevention and Control, Vietnam's central provinces have already faced historic flooding, with at least 130 killed by floods and landslides between Oct. 6 and Oct. 25.
More than 30 soldiers have been killed by landslides, the largest loss of military personnel in peacetime Vietnam.
Torrential downpours have also flooded nearly 200,000 houses, 300 schools, and 170km of roads in the region, while nearly 700,000 poultry and cattle have been killed.