A mini solar power grid funded by United States African Development Foundation (USADF) has provided 145 households in Kigbe community, Abuja with electricity.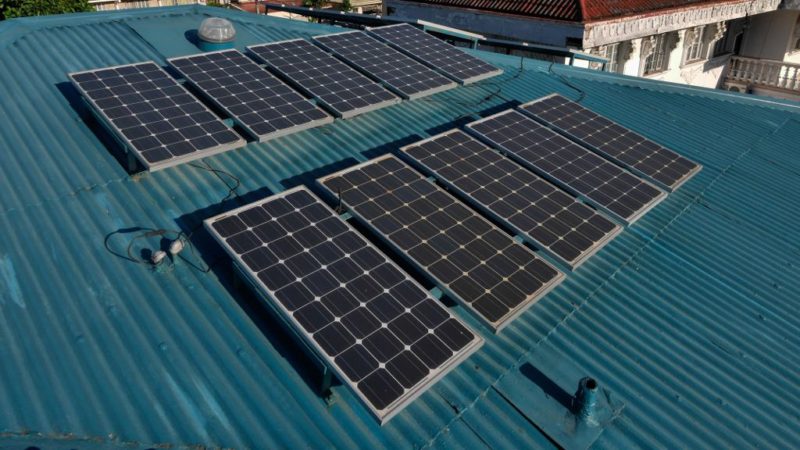 The grid also extended power to five businesses and a 20,000-litre borehole.
The U.S. Embassy in its twitter handle @USEmbassyAbuja on Friday, October 19, 2018 said that the 115-kW project was implemented by a cleantech organisation, Havenhill Synergy.
It stated that the USADF President and CEO, C.D. Glin; USADF Chairman, Jack Leslie; and U.S. Ambassador to Nigeria, Stuart Symington, visited the community located in Kwali area Council.
It stated that the officials were excited at the success of the scheme which provided constant power through solar energy to the FCT rural community.
"USADF President and CEO C.D. Glin, USADF Chairman Jack Leslie, and U.S. Amb. Stuart Symington were taken round the 115-kW project by Segun Odunaiya of Havenhill Synergy, which implemented the project.
"United States African Development Foundation and U.S. Embassy Abuja officials visited a mini solar power grid in Kigbe community, Kwali Local Government Area, Abuja," it stated.
Glin had said in a report that the Kigbe solar mini-grid project allows the beneficiaries power basic electrical appliances such as bulbs, fans and TVs which they could not do before.
He said that before the solar electrification by Havenhill that the inhabitants had been relying on candles, kerosene lanterns and petrol generators for those who can afford it.
He noted that the other power sources posed both health and environmental dangers to the inhabitants of the community.
By Isaac Aregbesola