Unwashed hand is capable of transmitting infectious diseases and constitute threat to public health, a medical laboratory scientist, Mr Solomon Chollom, has said.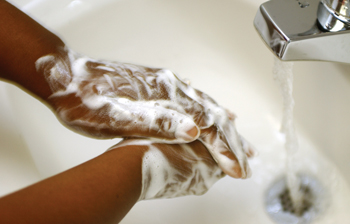 Chollom, who works with the National Veterinary Research Institute (NVRI) told the News Agency of Nigeria (NAN) on Wednesday, October 25, 2017 in Jos, Plateau State, that many people failed to imbibe handwashing culture in their daily life.
He described hand as an instrument of feeding and touching and as such, oral contact with unclean hand could lead to transmission of infectious diseases.
According to him, diseases spread when people involved in food preparation failed to wash their hands, especially after visiting the toilet.
"In the process of food preparation, infectious particles known as pathogens are transmitted to the food and ingest by unsuspecting persons,'' Chollom said.
He said that dirty hands, most times, were contaminated and thus constitute threat to public health.
"Many times, people exchange handshakes immediately after leaving the restroom without washing their hands.
"In that process, infectious and communicable diseases are transmitted to another person's hand and if the person fails to wash or sanitise his or her hand, such pathogens are further transmitted.
"Contaminated hands of a public caterer become grave public health challenge to the consumers of such food,'' he said.
Chollom advised people to inculcate the habit of washing their hands daily, saying that such practice would drastically reduce the spread of infectious diseases.
By Blessing Odega