The United Nations Office on Drugs and Crimes (UNODC) has recommended community-based treatment model as intervention for curbing abuse of narcotic and psychotic drugs in Nigeria.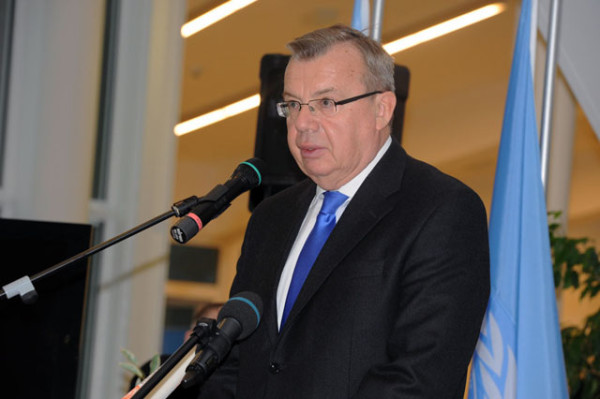 The Project Officer of UNODC, Mrs Harshet Virk, made the recommendation in Enugu on Wednesday, June 13, 2018 at the first South East Round Table on Substance Abuse organised by the Pharmaceutical Society of Nigeria (PSN) in collaboration with Bensther Foundation.
Virk explained that the community based treatment model encompassed such elements like outreach, recovery management and social services, referral for treatment, screening and assessment of substance use disorders.
Others, she said, include long and short term treatment and outpatient treatment.
"These treatments work for the drug dependency users whether they are suffering from drug intoxication, dependence syndrome or harmful use," Virk noted.
She pointed out that chaining drug addicts or stigmatising against drug users would only compound the problem as it would in no way help the victims.
According to Virk, there is no cure for drug dependency users but only treatment.
"Let us be true to ourselves. There is no cure all over the world for drug dependency users but there are treatment processes for them," she said.
She described the proposed model as `a human right centred drug treatment' aimed at reversing the negative impact of persisting drug use disorders and helping addicts to recover from the disorder.
The project officer said that UNODC had trained 2,000 staff that would implement the model in 10 states including Enugu State where Model Treatment Centres had been planted noting that funding for drug issue was limited.
In his remarks, the state Chairman of PSN, Dr Egbuna Udeorah, said the society had done a lot of sensitisation to eliminate drug abuse among the youth in the state.
Udeorah, however, said the organisation lacked funds and mobility to reach the hinterlands and appealed for assistance from the state government and corporate organisations.
Earlier, Mr Nonso Maduka, Executive Director of Bensther Foundation, said recommendations and deliberations made at the summit would be compiled and sent to relevant bodies for further actions.
Maduka called on relevant agencies to make funds available for similar programmes in order to combat drug abuse ravaging the society.