The United Nations Children's Fund (UNICEF) says it has disbursed N70 million to 3,000 households in four states in Nigeria as loan to construct improved toilets, under its Sanitation Marketing Programme.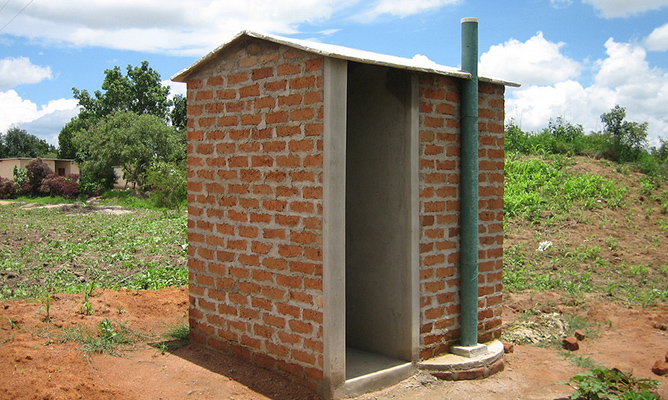 Mr Amir Syed, the UNICEF International Consultant on Sanitation Marketing, disclosed this in a news conference on Wednesday, April 11, 2018 in Katsina, Katsina State.
According to Syed, the loan is to assist Nigeria attain Open Defecation Free (ODF) status by 2025.
The international consultant listed Katsina, Jigawa, Bauchi and Benue states as the states that benefited from the loans.
He said that the loan was disbursed through some Micro Finance Institutions (MFI's) in the participating states.
Syed added that the programme had been extended to Zamfara.
Seyd said 18 local government areas in Nigeria were currently participating in the programme.
The international consultant explained that Toilets Business Owners (TBOs), trained on toilet technologies, were engaged to construct the improved toilets for the affected households.
In his contribution, the Executive Director, Katsina State Rural Water Supply and Sanitation Agency (RUWASSA), Alhaji Aminu Dayyabu, said the programme was being implemented in five local governments in the state.
According to him, the local governments are: Bakori, Mai'adua, Sandamu, Safana and Dutsin-ma.
Dayyabu said that 996 households benefited from the loan package, adding that each household was given N40,000 loan to construct improved toilets.
Dayyabu said the loan would be repaid within 10 months.
"Households can have such toilets from TBOs either through their own monies or availing loans from Micro Finance Institutions,'' he said.
Earlier, Madam Bhawna Maheswari, UNICEF Water, Sanitation and Hygiene (WASH) Specialist, Katsina Office, said the project was aimed at providing people with good toilets to prevent them from contracting diseases.
"The programme will provide opportunity for 50 per cent of households using unimproved toilets and 30 per cent of people practicing open defecation to have improved toilet.
"An improved toilet is supposed to be clean, covered and provide a barrier against diseases,'' she said.
By Zubairu Idris