The United Nations Children's Fund (UNICEF) has called on religious leaders in the country to promote nutrition needs of the Nigerian child.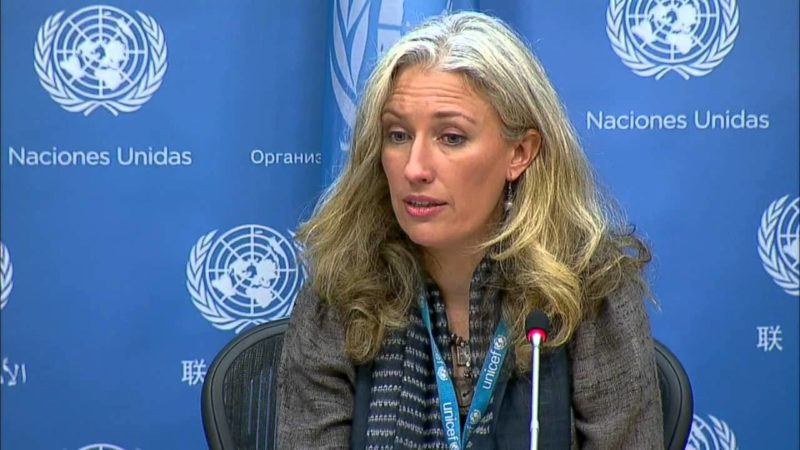 UNICEF said this is to build a healthy country.
The focal person of UNICEF in Nasarawa State, Mr Adikwu Moses, made this known in an interview with newsmen after a two-day workshop held in Karu Local Government Area of the state.
The training was designed for various religious leaders from seven local government areas of the state on essential family practices.
The News Agency of Nigeria (NAN) reports that six religious leaders each representing Awe, Kokona, Doma, Keffi, Wamba, Nasarawa and Karu local government areas were drawn from Christian Association of Nigeria (CAN), Jama'atul Nasir Islam (JNI).
Others are Women Wing of Christian Association of Nigeria (WOWICAN) and Federation of Muslim Women Association of Nigeria (FOMWAN).
Moses said UNICEF's concern about the welfare of children is because they were the most vulnerable in the society, hence the workshop to train and encourage them to sensitise their followers on prioritising the nutrition of children.
"UNICEF is about the children and the women who are vulnerable to certain situations. So how do we do promote these issues that are very key to their welfare especially issues that deal with essential family practices?
"These issues include promotion of infant and young child feeding because the child must be properly fed to get the required nutrition and nutrition is supreme to human life. This is what UNICEF is concerned about and the reason for this training," he said.
He added that UNICEF in collaboration with National Orientation Agency (NOA) chose religious leaders because of the respect they command amongst their followers, their closeness to the people and their wide reach.
"That is why we brought in religious leaders. These religious leaders are close to the people and their words are authority because they have seen from the holy books areas that God in his own scriptures has given to man what it means to give nutrition. These things are there.
"As men of God, they can bring out research on nutrition from the holy books and talk to their followers so that they can have a change of attitude and knowledge. Once they talk to their followers, the society will be promoted and everybody will do what is expected for our children and mothers," he said.
He said the expectation of UNICEF after the training is for the religious leaders to go back home to their various communities to ensure that their followers get the message of proper nutrition for Nigerian children.
"That is why they need to develop key messages that the people will understand. It is going to be a duty on them to continuously ensure that members of the society are informed on what they are supposed to do with regards to nutrition," he said.
He also appealed to parents and followers to key into the messages the religious leaders would be disseminating on the nutrition of the children in the society as according to him, the effort is for the interest of the mother and child.
"The concern is to encourage parents to do all that is necessary so that children they give birth to will look healthy.
"A healthy child makes a healthy family. A healthy family makes a society to be healthy and a healthy society makes the country to be a healthy nation," he said.
By Olukayode Babalola