The UN Children's Fund (UNICEF) said more than 82,500 children are being prepared for the new school year in Ebola-affected areas of the Eastern Democratic Republic of the Congo (DRC).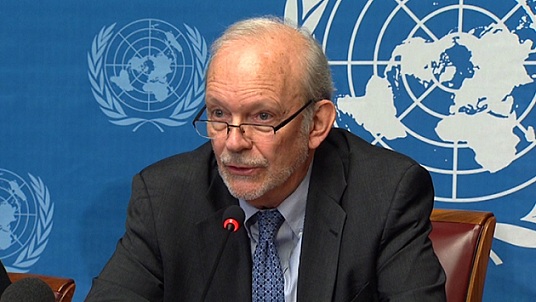 UNICEF said it was scaling up education, health and water, sanitation and hygiene programmes to assist the schools to provide a protective learning environment for children and their teachers.
The Government of the DRC recently made the decision to proceed as planned with the start of the school year in the affected provinces of North-Kivu and Ituri, where some 250 schools are listed as being in Ebola-affected health zones.
"Education is a right for every child and essential for children to develop to their full potential.
"Especially in times of crisis such as an Ebola outbreak, schools are vital for children to find stability, learn prevention measures and receive psychosocial support.
"Every effort must go into ensuring a smooth and safe start to the new school year," said Dr Gianfranco Rotigliano, UNICEF Representative in the DRC following his visit to Mangina, the epicentre of the Ebola-epidemic.
School principals and teachers would receive training on Ebola prevention and protection, and how to educate children on good hygiene practices to avoid the spread of the virus.
To ensure schools in the affected health zones are well prepared for early detection and response, UNICEF is distributing health and WASH supplies including laser thermometers, hand washing units and megaphones and prevention posters to each of the 250 schools.
UNICEF and partners are working to train school principals and more than 1,750 teachers in the affected health zones about Ebola and protection measures against the virus.
They are also organising prevention communication activities for parents' committees and local authorities on prevention measures in every concerned school.
They prepare teachers to sensitise all children at the beginning of the school year on good hygiene practices to contain the spread of the virus and distribute 500 laser thermometers – two in each school – to monitor the health situation of children.
UNICEF and partners are also installing 1,500 hand washing units – six in each school – to promote hand washing and hygiene, as well as distribute megaphones and prevention posters in every school.
By Prudence Arobani