The UNICEF Representative in Namibia, Rachel Odede, has called for the speedy regulation of the 2015 Child Care and Protection Act in the country.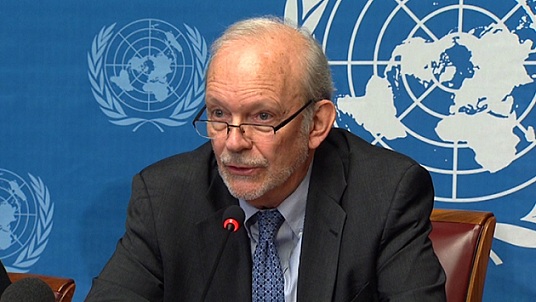 The representative said this in a statement on Monday following the mutilation and murder of a nine-year-old girl from Windhoek that occurred on Aug. 28.
"UNICEF is devastated by the heart-breaking story of the mutilation and murder of nine-year-old, Cheryl Ujaha from Windhoek's Katutura township.
"We condemn this attack and extend our heartfelt condolence to Ujaha 's family," she said.
Namibia's Child Care and Protection Bill was passed in the National Assembly on March 4, 2015 and provides a legislative framework to give effect to some rights of children.
Odede said the recent brutal act reminds the nation that many of the children in Namibia continue to experience acts of violence in their communities.
"Across different social and economic strata of Namibia, all children should live in a protective environment, one that safeguards them from abuse and exploitation," she said.
According to Odede, UNICEF remains fully committed to support the relevant organisations in Namibia, who provide the support to communities affected by violence against children, and to ensure that mechanisms are in place to address and avert such crimes.
Meanwhile the UN agency has welcomed the National Safe Schools Framework that will be launched this month.
The framework is aimed at setting guidelines for safer school environments and it identifies seven standards to help Namibian schools create favourable teaching and learning environments.