Calm has been restored in the Congolese city of Goma, after thousands of people fled the metropolis, fearing that a nearby volcano could erupt again.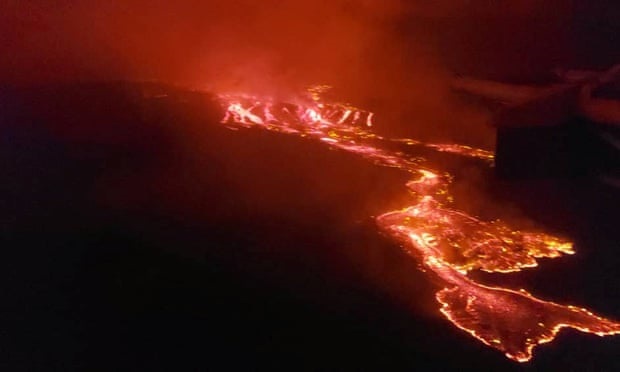 According to UNICEF on Friday, about 400,000 people, including some 280,000 children, were forced overnight outside.
Authorities ordered a partial evacuation of the city on Thursday, May 27, 2021 out of concerns about a further eruption of the Nyiragongo volcano.
Lt.-Gen. Kongba Constant, military governor of the North Kivu region, announced on official broadcaster RTNC that 10 districts would be evacuated.
Constant made reference point to scientific data which suggested the volcano might erupt again.
"There was also a danger that hot lava on the bottom of Lake Kivu would release toxic gases,'' he said.
The announcement sparked a mass exodus to other nearby cities and towns.
On Friday, some people returned to Goma, partially because of a lack of emergency supplies for those who had left.
Authorities initially provided no new information on seismic activity.
Residents had fled their homes in panic, some even to neighbouring Rwanda after Nyiragongo erupted at the weekend.
Some of the lava had flowed toward Goma but stopped 300 metres from the airport.
Mount Nyiragongo is located in Virunga National Park, some 20 kilometres north of Goma.
The volcano last erupted in 2002, claiming 250 lives and destroying the homes of 120,000.