The President of the 76th Session of UN General Assembly, Abdulla Shahid, on Friday, February 18, 2022, welcomed the announcement of six countries on the African continent receiving technology to produce mRNA vaccines.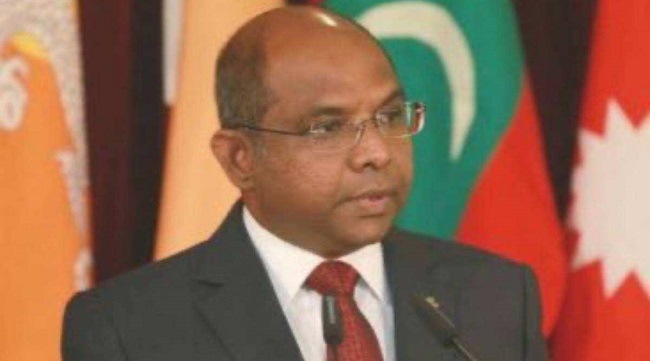 According to World Health Organisation (WHO) Nigeria, Egypt, Kenya, Senegal, South Africa and Tunisia will be the first countries on the African continent to receive the technology needed to produce game-changing mRNA vaccines to fight COVID-19.
The announcement was made at a ceremony on Friday hosted by the WHO, the European Council, France and South Africa with their respective Presidents in attendance.
In a tweet, Shahid said: "Congratulations to the EU Commission along with Germany, France and Belgium.
"I congratulate them for backing the mRNA vaccine hub initiative which would help bring to fruition mRNA technology designed in Africa, led by Africa, and owned by Africa.''
The revolutionary mRNA technology teaches the body's own cells how to make a protein that triggers an immune response, without using any viral material. In the case of COVID-19, it produces a harmless piece of the spike protein, alerting the body to defend itself from the virus.
The global mRNA technology transfer hub was established in South Africa in 2021 to support low- and middle-income countries in manufacturing their own mRNA vaccines – with the required operating procedures and know-how to meet international standards.
Primarily set up to address the COVID-19 emergency, the hub has the potential to expand its capacity for other manufacturing as well, putting countries in the driver's seat when it comes to the kinds of vaccines needed to address their health priorities.
Depending on the country's infrastructure, workforce and regulatory capacity, WHO and partners will work with them to develop a roadmap, organise training and provide support to begin producing the highly effective vaccines at home, as soon as possible.
By Cecilia Ologunagba