At a panel discussion session during the High-Level Dialogue on Energy on Thursday, September 23, 2021, at the 76th session of the UN General Assembly (UNGA), Sharon Ikeazor, Nigeria's Minister for State of Environment, alongside four other speakers gave a keynote address wherein she announced Nigeria's Energy Compact, which entails voluntary commitments to drive achievement of SDGs by 2030 and Net Zero Emissions by 2050. Commitments are made across the five themes of the High-Level Dialogue, which include: Energy Access; Energy Transition; Enabling SDGs through an Inclusive and Just Transition; Innovation, Technology & Data; and Finance & Investment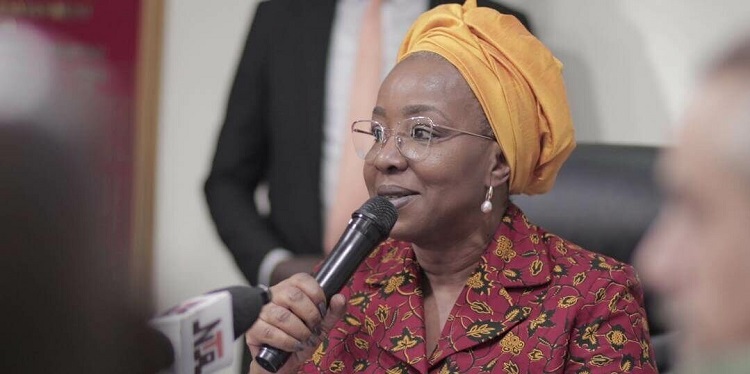 I reaffirm Nigeria's commitment to a just and equitable transition in our role as Global Theme Champion for the theme on Energy Transition.
We are at a critical junction for the global energy sector as we now have less than 10 years to go until the SDG 7 deadline and we remain off-track for achieving universal access by 2030. This should be viewed as a global emergency as without achieving SDG7 by 2030, we cannot achieve a global energy transition to net-zero by 2050.
It is imperative then that we take this Dialogue as an opportunity to raise ambition towards achieving SDG7 and I commend UN Energy for leading this bold initiative on Energy Compacts. I must add however, that without the financing to execute, our commitments will all mean nothing. The global north must also support with a clean energy offer to help developing nations achieve universal access by 2030.
In addition to financing, another key success factor for a just transition is global political alignment on the role of gas. Nigeria has recently developed its Energy Transition Plan which has shown that without a full electrification of our economy across sectors, we cannot achieve net-zero by 2050. Gas will have a key role to play before being phased out, as it will help scale up our generation capacity while also giving our grid the flexibility to integrate renewables.
This energy transition plan also highlighted that we will need to spend $400 billion above business as usual over the next 30 years to reach this net-zero target – further stressing the need to have a clean energy offer on the table.
I would like to now give a preview of Nigeria's Energy Compact commitments. First and foremost, Nigeria has committed to electrifying five million households and 25 million people by 2023 using decentralised renewable energy in the form of various solar technologies.
It is expected that this programme will create 250,000 jobs and kick off Nigeria's efforts to close its energy access deficit by 2030. Implementation of this programme is already on-going, however total private sector investment of up to $630 million is required to support these efforts.
Nigeria has also committed to a national gas expansion programme which cuts across areas such as residential clean cooking, captive power generation, automobile conversion, textile production, cold-storage, and agro-processing. Each of these individual focus areas have specific targets with 2027 deadlines, and the intention is to scale up operations using natural gas to give access as a transition fuel on the way to full electrification.
Some of the targets under this ambition include impacting up to 30 million homes with residential clean cooking and creating up to 6,000 jobs and impacting up to 1,200 farmers by energizing agriculture.
Finally, through our National Decarbonisation Plan, Nigeria has also committed to removing 50% of the Nigerian urban Residential Sector off the National Grid to complete renewable energy power in their homes, 100% clean energy utilisation for backup power generation in government buildings, and systematically transitioning the transport sector to be electric powered. These commitments all have 2050 targets; however, the work will begin in this decade of action and be scaled up over time.
I reiterate the urgent need for a clean energy offer to follow to support developing nations in achieving our bold ambitions for access as without achieving SDG7 by 2030, we will not achieve a global energy transition to net-zero by 2050.