The Advisory Group of UNESCO's World Heritage Committee on Thursday, June 13, 2019 published a draft decision recommending the adoption by Member States at the next annual meeting in Baku, starting on June 30.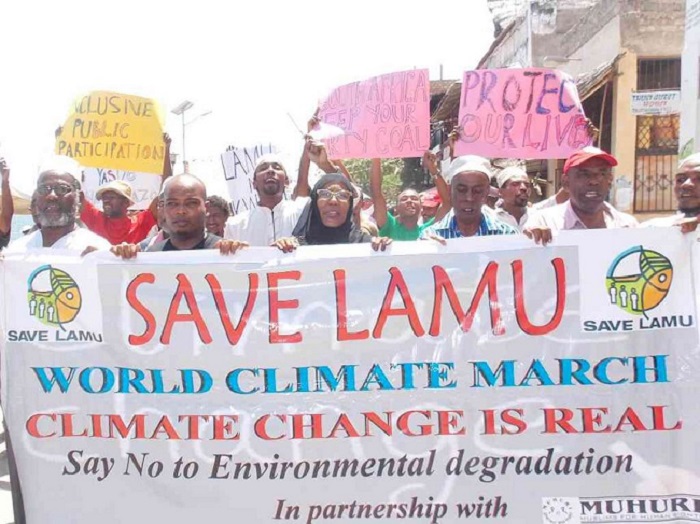 The experts of the consultative group are calling on the 21 member states of the committee to demand, in their final decision, to halt the development of the coal-fired power station planned 20 kilometres far from the old town of Lamu, Kenya.
"The report draws on scientific analysis and interviews with NGOs and communities living in Rampal and nearby areas, who face losing their livelihoods if their forest devastated by coal and their living conditions overwhelmed by pollution from the plant. It would be incomprehensible that the member states of the committee do not follow the experts' recommendations." says Omar Elmawi, Coordinator of deCOALonize campaigner.
The Lamu coal-fired plant will not only destroy an ancient and invaluable heritage; it will dramatically exacerbate climate change, say campaigners .
"As the world demands that its political leaders respond directly to the climate emergency, the UN Secretary-General calls for a general mobilization to end coal by 2020, the Lamu power station would double the CO2 emissions produced by Kenya's energy sector. UNESCO and its heritage committee must listen to science and citizens and say no to Lamu power plant," adds Landry Ninteretse, 350Africa.org Regional Team Lead.
"China's domestic regulations prohibit investment in industrial projects adjacent to sites registered as protected heritage. Beijing cannot apply double standards and should therefore honor its commitments under the World Heritage Convention: this means scraping the power plant project in Lamu, and supporting the committee's recommendations," adds Mr Ninteretse.
According to the draft text, if its recommendations are not followed, the Committee will consider the reclassification of the old town of Lamu as "World Heritage in Danger" at its next meeting in the summer of 2020.
Delegates from Save Lamu, 350.org and deCOALonize campaign will travel to Baku by June 30 to ensure that the States members of the Committee agree on a fair text, which sends an indisputable signal to Kenya and project proponents.
The proposed Lamu Coal Power Station is a potential 1,050 MW coal-fired thermal power station in Kenya. The proposed plant would be developed on 865 acres of land and feature a 210-metre-tall smokestack, which would become East Africa's tallest structure.