The UN Environment Programme (UNEP) said on Thursday, November 26, 2020 that a recovery plan based on green stimulus is urgently needed in Africa.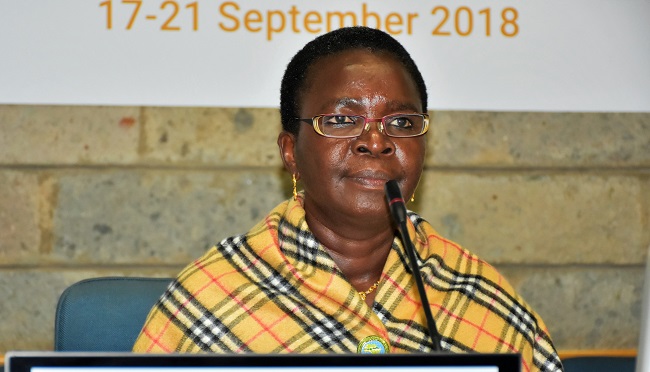 Juliette Koudenoukpo, UNEP Regional Director for Africa, told African major groups and stakeholder's virtual meeting in a speech read on her behalf by Mohamed Atani, UNEP Head of Communication and Outreach Unit, Africa office.
Koudenoukpo said that the ravaging climate change and loss of biodiversity calls for urgent action in the continent.
"The recovery plan is urgently needed since the climate, biodiversity and ecosystems as well as human health are fully integrated and interdependent," Koudenoukpo said.
She said that actions by populations must be monitored since they influence the progression of the planet and survival of societies.
"We can't expect our communities to continue destroying the foundation on which our existence depends on and envision a stable, safe and prosperous future for generations to come," Koudenoukpo sid.
"The world would have already exceeded the safe warming threshold, with certainly disastrous consequences, especially on the poor and vulnerable," Koudenoukpo said.
She called for increased environmental action to protect and restore the environment, contribute towards building back different and better, increase resilience to future crises, and steer the continent on a more sustainable path.
She said that recovery from COVID-19 offers the world, in general and Africa in particular, a historical opportunity for real transformation.
"The COVID-19 pandemic has proven how interconnected our world is and how interdependent our economic and social systems are,'' Koudenoukpo said.
She challenged participants to help raise awareness, educate, mobilise and engage members of communities and policymakers at all levels to deal with emerging environmental issues and unforeseen shocks with the view to reversing the current trends.
Mithika Mwenda, Executive Director for Pan African Climate Justice Alliance (PACJA), said that Africa must move with speed to deal with climate change and COVID-19.
"Let us translate policies into actions and also encourage communities to plant trees as part of a strategy to improve biodiversity," said Mwenda.