The Managing Director of Niger Delta River Basin Development Authority (NDRBDA), Mr Tonye David-West, on Friday, January 19, 2018 said youth unemployment and environmental pollution were some of the challenges hindering the region's economic development.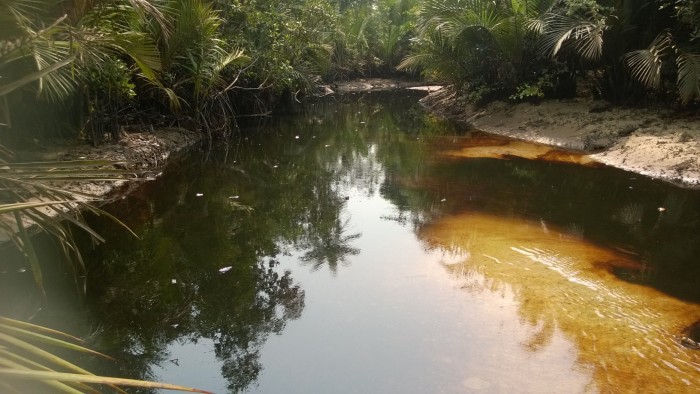 David-West, during a courtesy call on the Managing Director of the News Agency of Nigeria (NAN) in Abuja, said the challenges needed to be promptly surmounted.
"Pollution which is inherent in water, ecosystem and all other areas is a big issue which should be tackled immediately,'' he said.
The Development Authority managing director however said the proposed Niger Delta Agriculture Endowment Fund, when operational, would help in addressing the myriad of problems facing the region.
"The basin authority is setting up a technical committee to spearhead the realisation of the project. There is the need for all stakeholders to address the problem of the Niger Delta.
David-West said the invasion of black sooth, which was polluting the environment in Port Harcourt, has become an emergency.
"If you live in Port Harcourt, you cannot walk barefooted, the black sooth is everywhere. That is why we must begin to seek ways to cleanse our environment,'' he said.
Alhaji Yahaya Ndu, a consultant on the David-West entourage, added that the project would help in promoting agriculture, aquaculture, tourism and youth empowerment.
"All hands must be on deck to make it a reality,'' he said.
Ndu said development partners and corporate organisations could use such projects as a corporate social responsibility towards overall development.
"We on our part have studied the terrain and we have confidence that given the right atmosphere and partnership, we can generate solid funding for the youths to contribute to national development.''
He added that partnering with NAN was an opportunity to carry out the message of the Niger Delta to a larger audience.
The NAN MD, Mr Bayo Onanuga, while responding, said agriculture was the mainstay for Nigeria's development and it could be a great revenue earner for socio-economic development.
"The role of young persons in restoring peace to the region, when properly engaged in agriculture and its value chain, is very important.''
Onanuga expressed the agency's commitment to support laudable projects towards overall national development.
By Tosin Kolade and Okon Okon