Programme Analyst, Gender & Human Rights, United Nations Development Programme (UNDP) Nigeria, Mrs Onyinye Ndubuisi, has advocated for more women in governance structures to complement men's efforts.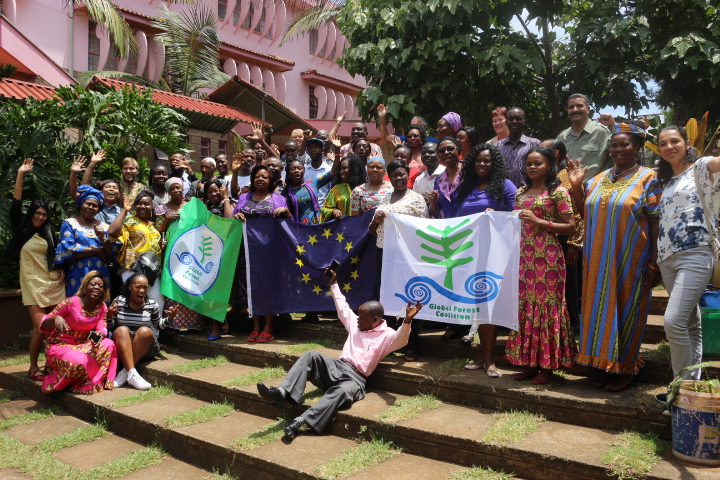 Ndubuisi made the plea during a zoom webinar themed: "COVID-19 and Beyond: Articulating the Role of Women in Sustainable Development in Nigeria", on Thursday, July 9, 2020.
She said that the body was looking forward to seeing women taking up issues that concerned them by being part of high level documents concerning 2023 agenda.
"We are not competing, we just want to complement what the men are doing and we will keep advocating to enable women to be part of the development in the country.
"The UNDP is collaborating with other stakeholders on ending violence against women and girls.
"We are using the existing platform across the six pillars spotlights such as Law, Policy, Institutional Capability, Norms Service, Data and Women Engagement," Ndubuisi said.
She called for the new theory which would give both women and girl-child voices to become equal partner to men.
Dr Ranjini Manian, Founder-Chair of Global Adjustments Foundation, India, and one-time Member, Harvard Women's Leadership Board, recommended that women should engage more on meditation in boosting thinking faculty.
Manian also urged women to learn to be more focused.
She said that five million jobs would be lost around the world due to the effect of the Coronavirus.
She added that about 10 million jobs would be available for women in the future as long they improve in educating themselves and stay in the workforce.
"Many of the new jobs that would be available for women in the future are science, technical, engineering and mathematics.
"Women are good at team-building due to oxytocin chemicals in our brain that helps us in team-building. We have to be strong emotionally to be able to run those jobs," Manian said.
In his closing remark, the Host, Prince Lekan Fadina, Executive Director, CISME and Managing Director/Chief Executive, Knowledge Hub Nigeria, called for paradigm shift in the thinking and ways things were being done.
Fadina urged Nigerians to talk less and move forward, adding that they should talk more of education, personality and perception.
He emphasised the need for women to build up their personality which he said created 35 per cent of people's opinion about someone.
Fadina urged women to collaborate with men and be proactive, saying that negotiation would not solve the problem of women in leadership but to collaboration.