The Sustainable Research And Action for Environmental Development (SRADev) , a not-for-profit, on Thursday, April 22, 2021 in Lagos formally launched the Oke-Aro Pig Farm waste-to-wealth project.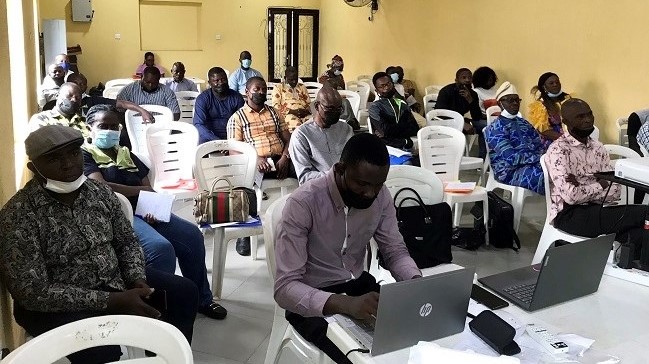 Dr Leslie Adogame, Executive Director, SRADev, while delivering a keynote address, said that the project would produce between 1.5 and  two tonnes per day of fertiliser and clean biogas of four cubic metres upon completion.
Titled "Community Action towards Sustainable Piggery Waste Management, Energy Generation and Organic Fertiliser Production in Lagos State," the project is being funded by the United Nations Development Programme – Global Environment Fund (UNDP-GEF) Small Grants Programme (SGP) in partnership with the Lagos State Government.
Oke-Aro Pig Farm is said to be the largest pig farm in West Africa, with about 3,000 farmers, over 240,000 pigs and an annual pork production of over 576,000 tonnes.
It was established by the Lagos State Government through the Ministry of Agriculture.
Adogame said,"This project is basically a waste to wealth, waste to gas initiative.
"It is a community grassroots oriented project aimed at restoring the earth to its past glory.
"We are trying to reuse the waste originally thrown into the river to produce organic fertiliser and biogas."
The executive director said that the project would empower farmers and generate more employment for the community as the farmers would be saving N20,000 monthly from the disposal of farm wastes.
Also, Mrs Ibironke Olubamise, National Coordinator, UNDP-GEF SGP, said that UNDP Global Environment Fund (GEF) was created to support environmental initiatives globally.
Olubamise said that part of the objectives for setting aside the GEF was to reduce poverty as well as strengthen governance and gender sensitive issues.
According to her, the project is country driven and the community must take ownership of the project.
She expressed delight in working with SRADev in making sure that the Oke Aro project was realised.
"I charge everyone to take ownership of the project and make it a success," Olubamise said.
Earlier, Pastor Adewale Oluwalana, President, Oke Aro Pig Farm Estate, thanked SRADev, UNDP and the Lagos State Government for the partnership.
Oluwalana expressed the commitment of other farmers to making the project a reality.
Also, goodwill messages were delivered by representatives of the Ministry of Agriculture and that of Environment and Water Resources.