A pilot waste-to-resource project that will convert pig waste to organic fertiliser and biogas is set to kick off at the Oke-Aro Pig Farm Estate (OPFE) Lagos, said to be the largest concentration of pig farmers in West Africa. It was established by the Lagos State Government through the Ministry of Agriculture.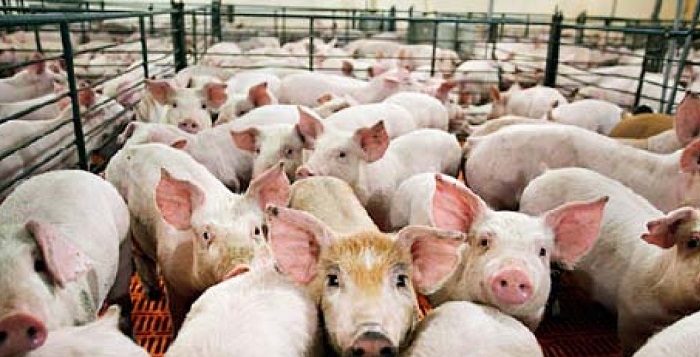 The project is an initiative of Sustainable Research and Action for Environmental Development (SRADev Nigeria), funded by the United Nations Development Programme (UNDP)/Global Environment Facility (GEF) Small Grants Programme (SGP).
The project will operationalise the utilisation of piggery waste for biogas generation, production of organic fertiliser towards increased economic empowerment of pig farmers for improved public health.
Other benefits of the project include:
generation of 1.5-2.0 tons (30-40 bags of 50kg) per day of organic fertiliser and cleaner biogas of about 7-10 cubic meter (m3);
savings in waste management disposal cost of about N20,000 monthly; increased awareness of 2,000 pig farmers on agro-waste sound management, biogas and organic fertiliser production;
employment and empowerment of at least 100 persons;
over 2,000 farmers will be provided with assess to off-grid energy solutions on long term through captive energy from biogas use at scale up;
about 60% reduction in the odour/foul smell, rodents and fly nuisance; and
reduction by half disease and deaths of pigs associated with poor sanitation in farm environment.
The pig farm, which consists of over 2,000 farmers, is facing some challenges such as: waste disposal and poor environmental footprint, lack of know-how on use of the waste resources, pollution of freshwater supplies by discharging waste into the Ogun River, air pollution and poor productivity of individual pig farms.
Under the project arrangement, the Lagos State Ministry of Agriculture will support the project with the construction of the facility including windrow for composting, shed for housing the biofertiliser machine, cloak room and administration offices. The ministry will also support in the construction of drainages and roads in the farm estate.
Executive Director, SRADev Nigeria, Dr. Leslie Adogame, said the project would lead to a clean environment in the farm and address the issue of waste management that has been a challenge to the farm. He added that there would be opportunities to scale up the project in the future.
On sustainability of the project, he said: "The ReUseBIOWaste project is highly sustainable. The project critical factor of sustainability two-three years after SGP funds is based on its inclusiveness and transparency for ownership model. For sustainability, key factors include: Involvement of farm community in the implementation task team from inception and formation of an OPFE Enterprise Board at project end (composed of piggery farmers/community to manage the business aspects of the project."
Senior Programme Officer, SRADev Nigeria, Mr. Victor Fabunmi, stated that, by providing financial and technical support to projects that conserve and restore the environment while enhancing people's well-being and livelihoods, SGP demonstrates that community action can maintain the fine balance between human needs and environmental imperatives.
Discussions are said to be at final stages with consultants and other stakeholders to commence the 18-month project.