Nigeria has received a pass mark in its efforts towards attaining low carbon emissions and addressing sustainable development challenges.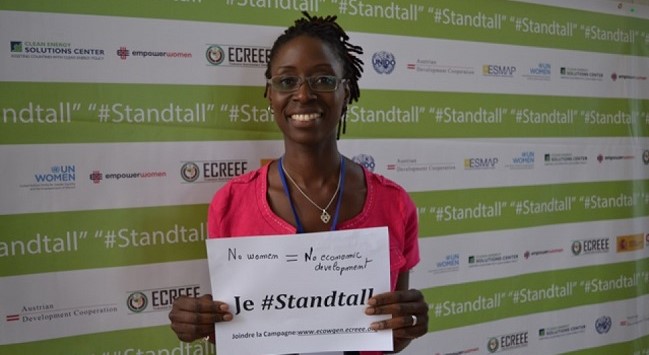 Catherine Diam-Valla, Climate Change and Gender Specialist, National Determined Contributions (NDC) Support Programme, United Nations Development Programme (UNDP), made the submission at a recent forum in Lagos to validate Nigeria's Draft NDC document.
Nigeria has of recent recorded remarkable triumphs such as the high rating of its First Biennial Update Report (BUR1) by the United Nations Framework Convention on Climate Change (UNFCCC), receipt of the 2018 Green Bonds Award under the category of "New Countries Taking Green Bonds Global" at the Annual Green Bonds Conference in London, UK following country's issuance of a N150 billion Green Bond to the public, as well as the inclusion of seven Nigerians amongst the 721 experts from 90 countries invited to participate in the Sixth Assessment Report (AR6) as authors and editors.
But Diam-Valla, at the Validation Workshop for UNDP-NDC Support Programme, singled out Nigeria's progress on the sectoral implementation plans under the NDC.
"Nigeria has Sectoral Action Plans that specify what the five sectors have to do. Some countries are only now working at doing implementation plans whereas Nigeria has already completed the sectoral implementation plans," she said, adding that the UNDP is determined to help countries take actions that will lower carbon emissions
Her words: "My impression of Nigeria's efforts toward addressing climate change issues has been quite positive. Nigeria has done some major work on the NDC since they started. They were the first to do the INDC which I guess every country had to do. But they also did the NDC roadmap on their own, which was right after the NDC. It gives a high-level direction to what they must do and what they are going to do. And they went even further. Nigeria is quite advanced in the process and the political will definitely exists."
The goal of the UNDP process, according to her, is to help countries to implement their NDCs and the will to do it is to have the right institutional framework, and the right governance to get all the different bodies involved.
"So, right now, we are trying to ensure that Nigeria has a sectoral action plan which specifies each sector, the precise priority sector in the NDCs, what each sector must do, what their roles are, and how to get the buy-in to do the work. We are also addressing issues bordering how much money is needed to implement the NDC and where to source the money from."