Some rural communities in Benue State are being economically empowered and provided employment opportunities, thanks to an initiative by the United Nations Development Programme (UNDP) and the Energy Commission of Nigeria (ECN) that is aimed at utilising renewable resources to meet their energy demands, especially for agro-processing.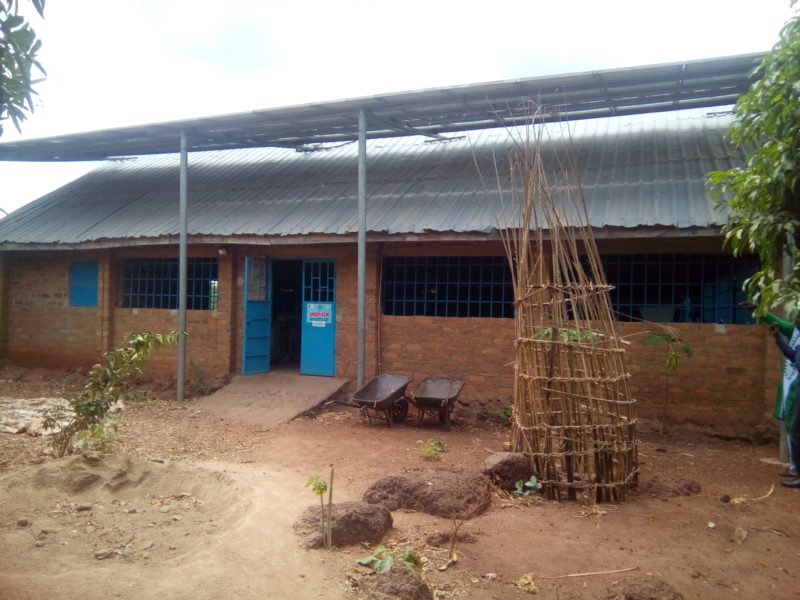 Via the establishment and operation of a "green" cottage industry, agricultural produce are now being processed faster, at reduced cost, and with less harm to the environment.
For instance, cassava processing into garri, a staple diet in the country, is now being powered by solar energy under the venture, which communities like Mbatyou-Mbateva, Mbator and Wanune that are off the national power grid, and with no access to reliable source of electricity, are beneficiaries.
The Igyo Ali Farm in Mbatyou-Mbateva, Buruku Local Government Area (LGA) of Benue State houses a solar-powered agro-processing facility, which is said to be the first cassava processing project in Nigeria that is fully powered by energy from the sun. A solar-powered water borehole nearby provides potable water to hundreds of households in the community.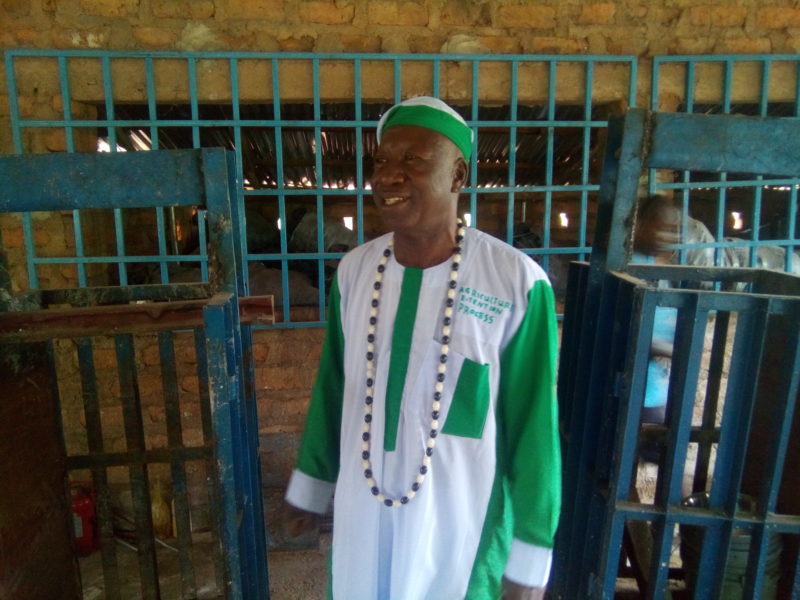 The factory comprises a cassava peeling machine, two cassava graters, three cassava pressers (to de-water the grinded cassava in preparation for the frying), one vibrating sifter, two gas or charcoal-fired garri fryers, and two cooling bowls.
Power is being supplied by a 15kva solar power station comprising 20 12-volt batteries, 60 360w solar panels, and three inverters in a control room which, along with the electro-mechanical equipment, are accommodated by a factory building.
Chief Igyo Ali, Proprietor of the farm, said that time, labour and cost of processing cassava to garri have been considerably reduced compared to what was obtainable before the UNDP/ECN intervention.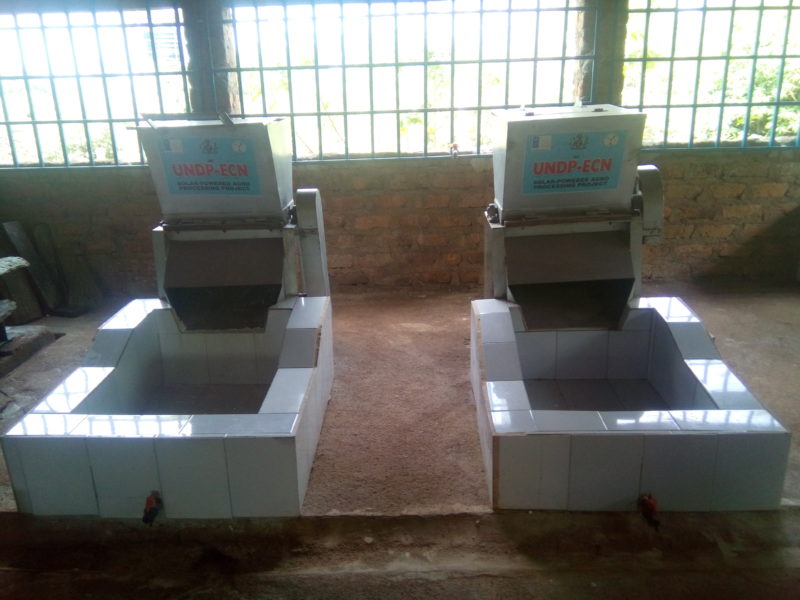 He said: "The equipment was installed between March and April, 2017. We produce up to 10 bags of garri in a day and, at 100kg per bag, that amounts to 1,000kg of garri per day. I have withdrawn my old equipment and method of processing garri and I have adopted this new process, which is faster and cleaner because I no longer use firewood to fry the garri and buy diesel for the diesel engines. We now use solar-powered electric engines and gas or charcoal instead of firewood. I will say maintenance of the factory is at zero cost in comparison to what was obtainable before.
"Besides the provision of a solar-powered borehole and water system to make available water for the factory and also for the community, the UNDP also trained my manager in handling the equipment right from inception. He has stepped down the training to others. We were advised to form a women cooperative society, which we did and which is now thriving."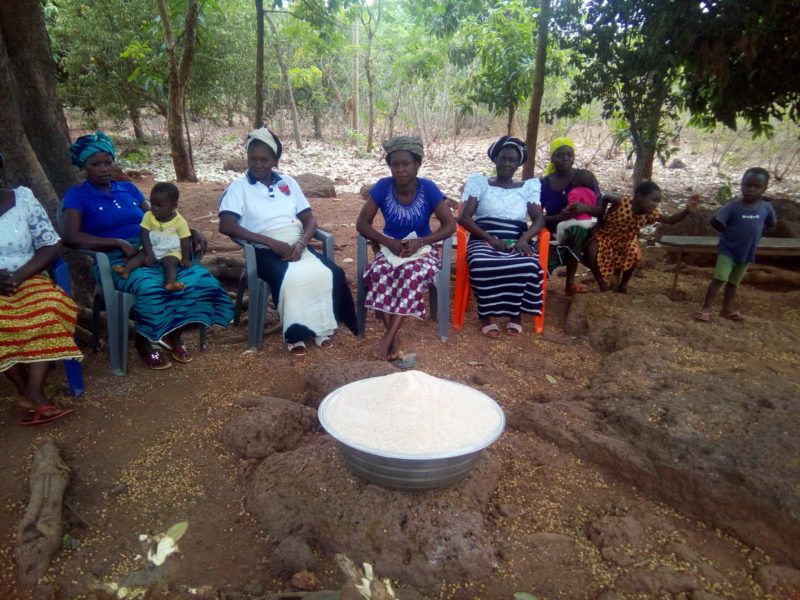 Madam Mgueshima Torgba, Leader of the Mbateva Cooperative Society, Garri Processing, said: "We used to cut, peel, grate and fry the garri manually, a process that makes us bleed because we usually cut our hands. But this is now a thing of the past. We can now get up to 20 bags of garri in a day with less stress.
"And after processing, it is easier to sell, and earn more profit. This is because we have more to sell, and we sell more and the turnover is high, compared to what obtained before. The cooperative's relationship with the factory is a symbiotic one. We work and help out in the factory, while the factory assists us as well."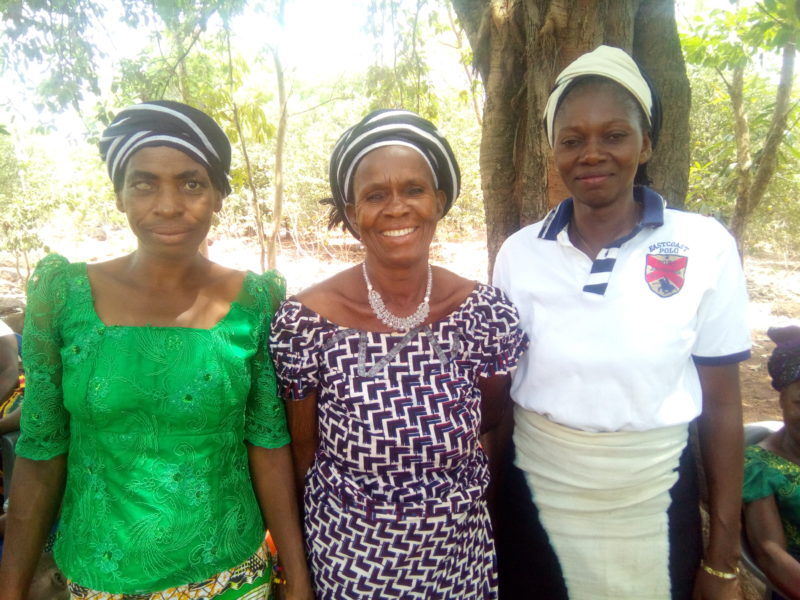 A member of the cooperative, Mwuese Ayila, submitted: "The factory has increased the quantity of garri I produce, and I have more money, such that I now help in the running of the home, and reduced the pressure on my husband. Now, I can take care of basic home needs like foodstuff and part of the children's school fees. My personal outlook has also improved as I can now afford better clothing. Previously, it was difficult for me to attain the status I have now attained."
Another member of the cooperative society, Kpenhangen Igyo, explained: "Before now when we were processing garri manually, the quantity was less. But now that the process is more mechanised, we produced much more and, instead of going out to look for buyers as was the case previously, people now come here themselves to buy our product, which saves us the cost and stress of going afar to market the garri."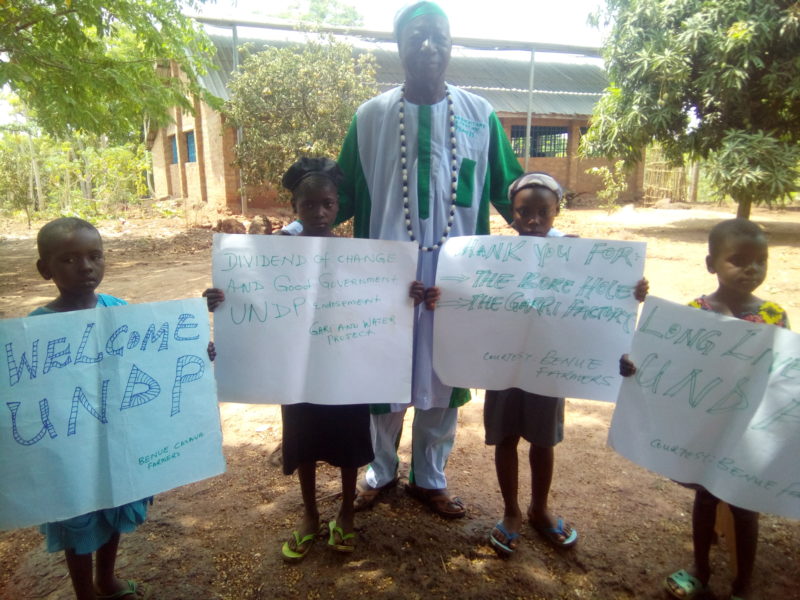 A retired Coporal in the Nigerian Army and farmer who patronises the factory, Zakari Wayo, contends: "The use of solar mills has considerably reduced the amount of manual processing, as well as reliance on diesel-fuelled mills. We are saving cost as a result of the reduction in the consumption of diesel fuel. The time hitherto spent traveling to mills and doing manual labour has been channelled to other income-yielding efforts that is alleviating poverty."
Farm/factory manager, Polycarp Igyo Alli, disclosed: "I was trained by the UNDP to manage the factory and how to operate the machinery. I have trained someone in return, who is now my assistant. The machines are in perfect working condition. However, for a while we have not processed cassava, because the farming is not in season."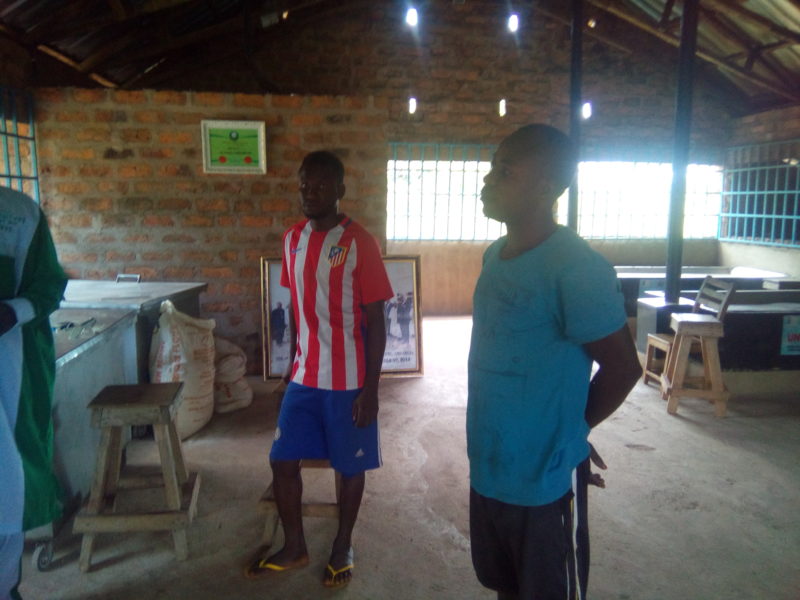 Chief Alli, while lauding the UNDP and ECN for the gesture, however wants the organisations as well as the state government to come to their aid and fix the roads and provide farm equipment that will help the community to maximise the usage of the mill.
His words: "During the rains, access roads to the factory are not accessible. We also plead for a tractor that will enable mechanised cultivation and massive cassava production, to ensure that the machines are always kept busy. We need mechanised agricultural revolution. Also, fertiliser is not readily available and affordable. It should be subsidised and made available. Two bags of fertiliser per person are allocated by the government. This is not enough and should be increased."
In Mbator, Konshisha LGA, project coordinator and community representative, Chief Tyodaa Emmanuel, said that the equipment, which was installed August 2017, comprises a peeling machine, two graters, three pressers, one vibrating sifter, two fryers, and one cooling bowl. A total of 58 solar panels, he adds, are powering the entire system as well as the borehole.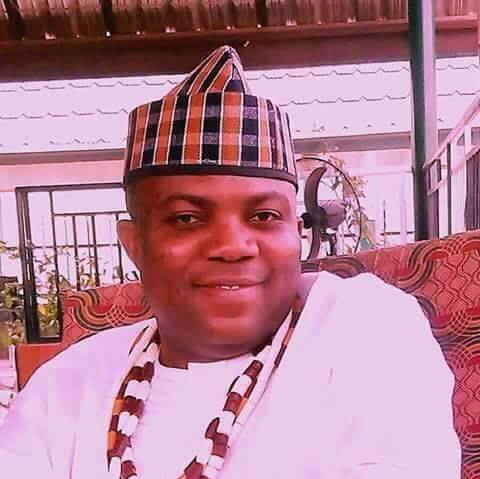 "For the people to benefit, monitor and manage the equipment, we formed a cooperative society known as Motive-In-Motion Garri Processors Cooperative," he stressed, adding that while four persons (trained by the UNDP) operate the machines, two women fry the garri.
Emmanuel, who is the Zege Mzehemen U Tiv (Chief Progress of Tiv People), added: "The project has brought tremendous change and eased the suffering of the community in cassava production. It used to take weeks and months to process cassava. Now, a single farmer can get up to 21 bags of garri processed within a week. Garri is now produced faster and at reduced cost.
"To encourage farmers to bring their cassava for processing, the project is designed not to make profit, but to alleviate the sufferings of the community. The community is very grateful for this project.
"They really appreciate the UNDP and ECN for coming to their aid with this kind of initiative because it eases their garri production, as they used to expend a lot of time and energy and money to process cassava into garri. But the project has eased their production, and they can do more production now than they did before.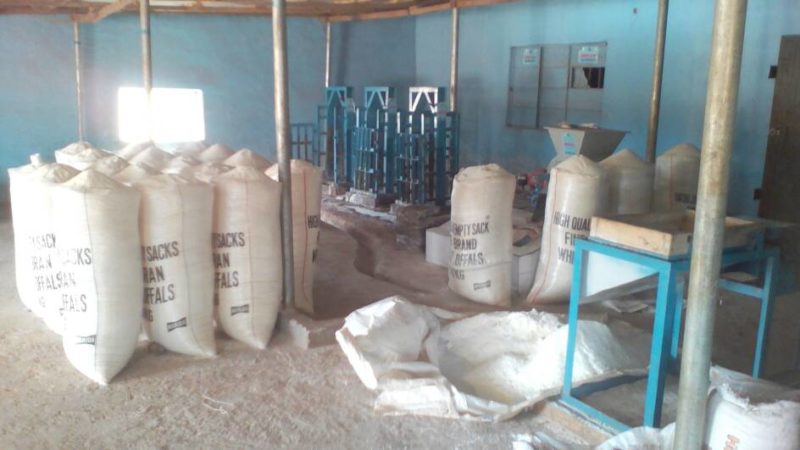 "And also with the water in place, it has brought about access to clean and potable water to the community, and there are now fewer reported cases of water-borne diseases. Since there is no electricity in the community, the people use the electricity to charge their handsets (phones). Hitherto, they would go several kilometres to where they can get a generator to charge their phones.
"Cassava processing is something that has to be done within 24 hours and the community lacks vehicle to convey the cassava from the farms to the factory. The UNDP should please come to our aid by providing vehicle (a truck) to help us transport the cassava from the farms to the factory for processing to garri."
Mrs Atser Mbahehen, a member of the cooperative society who works in the factory, stated: "The coming of UNDP to our community has helped us to address a lot of challenges in the processing of cassava into garri that we used to face by using the old, local method."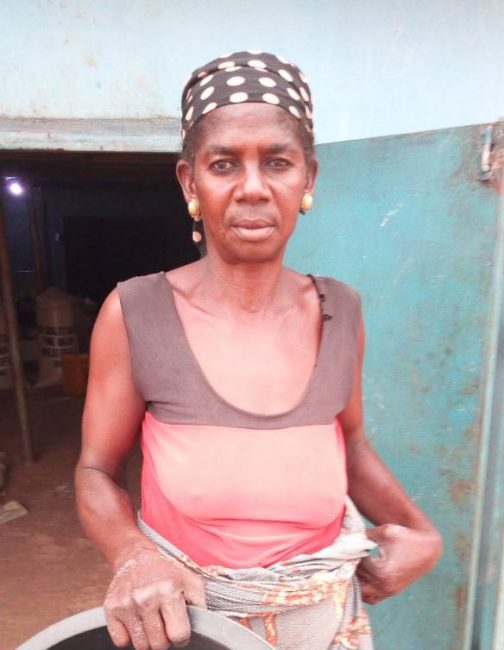 Mbahehen, who is the chief coordinator of the women who fry garri in the factory, added: "I wish to register our appreciation to the UNDP because the factory has financially benefitted me and other women in the community."