Bursari Local Government Council in Yobe State is partnering the United Nations International Children's Fund (UNICEF) and the state government to end the perennial water shortage in 336 rural communities in the area.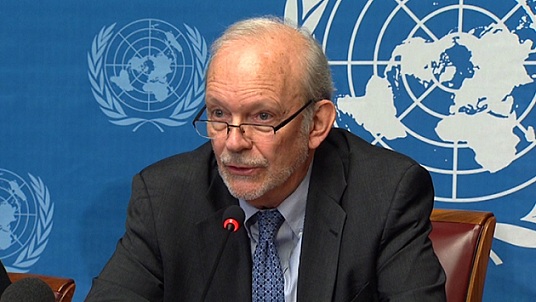 Alhaji Zanna Abatcha, Chairman of the council, gave the hint in an interview with the News Agency of Nigeria (NAN) on Wednesday, January 17, 2018 in Damaturu, the state capital.
He said that water and sanitation facilities worth over N1 billion would be constructed in the 336 communities with severe water scarcity.
According to him, Unicef, the state and local governments are jointly funding the projects.
"UNICEF is providing N649.6 million, Yobe government, N263.8 million and Bursari Local Government will contribute N111.3 million."
Abatcha commended Gov. Ibrahim Geidam of Yobe for his commitment toward finding a lasting solution to the "age long water scarcity being experienced by these communities."
The chairman said  that the project would include 380 hand pump boreholes, 48 solar-powered boreholes and 60 water and sanitation facilities, located in primary schools and health clinics in the local government areaa.
"UNICEF has slated to complete the projects in five months; I assure you the local and state governments will not renege on their plan to provide succour to the communities.
"This programme is very dear to the governor; it is in tune with this administration's policy of improving the lives of rural dwellers in the state," he said.
Abatcha expressed confidence that the projects will be executed within the time frame slated by UNICEF, as they round off their programme in the next five months.
"The state's Rural Water Supply and Sanitation Agency (RUWASSA) has commenced preliminary works, while local government authority, community leaders, water coordinators and other stakeholders are being trained on maintenance and ownership of the projects."
According to the council chairman, the projects will provide 90 per cent of water needs of the communities, to tally with the water and sanitation reform programme.