The United Nations (UN) on Tuesday, November 14, 2017 called on the participants of the Climate Change Conference (COP23) in Bonn, Germany, to adopt a coordinated policy approach in order to achieve zero hunger and ensure food security across the world by 2030.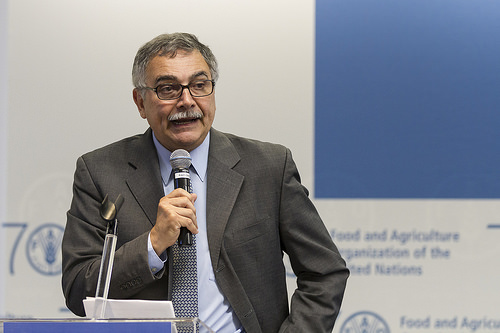 Jose da-Silva, Director-General of the Food and Agriculture Organisation (FAO),  said: "Climate change, hunger and poverty must be tackled together, and with the right intervention across sectors this can be achieved.
"We can have zero hunger by 2030, this is still possible. We need to work on it together but we need to act now."
According to the FAO director-general, climate change is a fundamental threat to the Sustainable Development Goal II (SDGII) that aims to end hunger, achieve food security and improve nutrition.
"To achieve SDG2 and effectively respond to climate change, we require a transformation of our agriculture sectors and food systems," da Silva explained.
This year's COP23 conference, which kicked off on Nov. 6 and will continue through Friday, is focused on ways to implement and improve countries' pledges on cutting greenhouse gas emissions.
Under the Paris Agreement, its signatories must keep the increase in average global temperature at below two degrees Celsius above pre-industrial levels by reducing greenhouse gas emissions.