The UN Office for the Coordination of Humanitarian Affairs (UNOCHA) Nigeria on Thursday, February 8, 2018 unveiled the 2018 Humanitarian Response Plan to support 6.1 million people affected by insurgency in the northeast states of Borno, Adamawa and Yobe.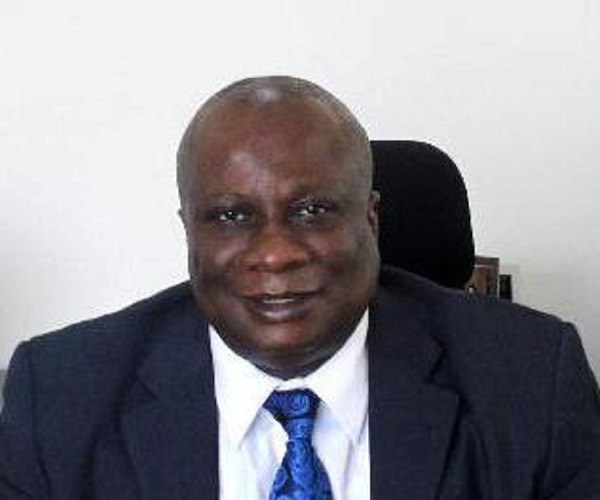 Mr Edward Kallon, the UN Humanitarian Coordinator in Nigeria, said at the plan presentation in Abuja that the initiative would gulp $1 billion.
Kallon said the response plan was a clear and positive indication of the strong and continued partnership between the international humanitarian community and Federal Government.
According to him, 7.7 million people are in need of humanitarian assistance this year in
Borno, Adamawa and Yobe states.
He added: "These are people who have been displaced and are living in camps or host communities, people who have returned home to nothing, and people living in other areas that are hard to reach for humanitarians.
"A total of 6.1 million of these people are being targeted for humanitarian assistance in the 2018 Humanitarian Response Plan by 60 organisations, including UN agencies and international and national NGOs.
"This humanitarian assistance ranges from food, protection, water, shelter and sanitation, to medicine, education and agricultural support, and will be delivered to vulnerable women, children and men across the three states."
The coordinator added that the plan would be implemented through 173 projects.
He explained that the 6.1 million targetted persons for the plan was  arrived at by the agency after
meticulous and thorough consultation with humanitarian partners, including the Federal Government.
He said the aim of the plan was to build on the humanitarian work carried out in previous years and to
provide food assistance, including through improved agriculture, to 3.7 million people.
He added that 2.7 million vulnerable women, children and men would also receive support services and
be protected "due to violation of their rights."
"Medical care is also a priority and will be provided to 5.1 million people.
"Many children and pregnant and nursing women are malnourished as a result of the insurgency crisis in the North East, as such, nutritional supplements and support will be given to 2.7 million of them.
"In many locations, access to safe drinking water and adequate sanitation facilities remain a big problem: we aim to support 2.7 million people in need of those basic services."
Kallon said the plan would provide shelter and basic household items to 1.3 million persons living in camps or host communities, while 2.2 million children and teachers would be supported through education assistance, including the provision of safe spaces for learning, school supplies and teacher trainings.
The coordinator said for longer-term impact, 2.7 million people would  be supported to access basic public services and restarting their lives.
He noted that in 2016 and 2017, in close cooperation with Federal Government, the humanitarian community provided life-saving assistance and helped to stabilise living conditions for millions of people.
He pointed out that in spite of these achievements, many challenges remained, as the conflict and population movements continued, stressing that prior to the crisis, the region was already mired by chronic development challenges.
He urged stakeholders to continue with the outstanding work of recent years.
By Mustapha Yauri