The United Nations, together with partner organisations and governments, says it is helping refugees use clean energy for cooking, lighting and communicating by providing access to funding for such facilities in refugee camps.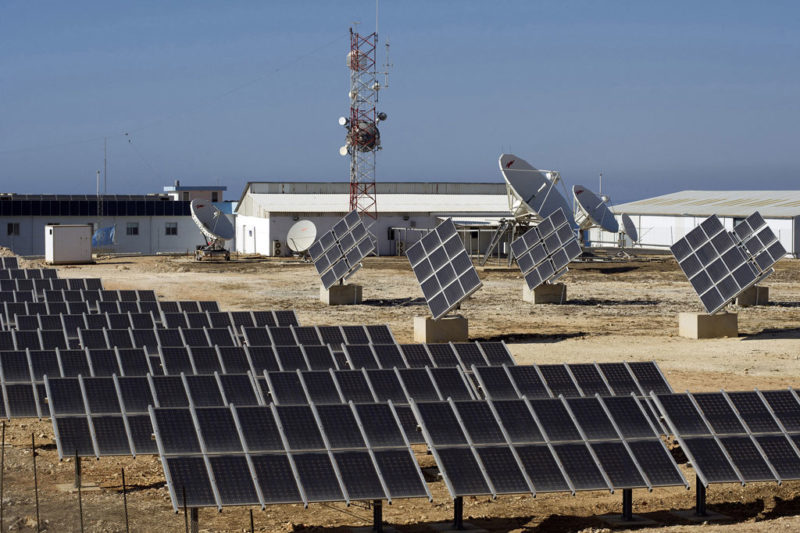 Above all, deploying clean cook stoves that do not rely on dirty energy is an essential component of meeting emissions goals worldwide and is an important measure to protect the health of refugees. In addition, clean cook stoves prevent deforestation which occurs when refugees collect firewood. And clean energy – notably solar – is cheaper to use than fossil fuels.
"Energy providers don't tend to think of refugees as potential energy consumers, but the opportunities to build a relationship with them are huge," says Mattia Vianello, one of the authors of "Prices, Products and Priorities: Meeting Refugees' Energy Needs in Burkina Faso and Kenya", a recent survey by the Moving Energy Initiative (MEI) focused on the benefits of clean energy for refugees.
The UN's Safe Access to Fuels and Energy (SAFE) Program, launched in 2014, brings sustainable fuels and efficient cooking solutions to refugee camps and impoverished communities around the world.
In the first two years alone, the programme provided some 175,000 refugees in 10 countries with 150,000 with solar-powered lanterns and installed 2,000 solar-powered street lights in households and communal areas.
According to the report by MEI, a significant number of refugees desire cleaner and more efficient energy technologies, but many lack the financial resources required.
UN Works With Private Sector to Build Solar-Powered Camp
The United Nations High Commissioner for Refugees (UNHCR) is helping to improve the quality of life for refugees and to lower global greenhouse gas emissions by bringing sustainable energy access to displaced persons through partnerships with the private sector, while saving money with solar technology. Last year, UNHCR and the IKEA Foundation partnered to launch the first solar-powered refugee camp in Jordan.
The 2-megawatt plant will produce 3.6 million kilowatt-hours per year, saving 2,370 tons of CO2 emissions – equivalent to the carbon sequestered by 65,568 tree seedlings grown for 10 years.
"The world's first solar farm in a refugee camp signals a paradigm shift in how the humanitarian sector supports displaced populations. UNHCR Jordan will save millions of dollars, while reducing carbon emissions and improving living conditions for some of the world's most vulnerable children and families", says Per Heggenes, CEO of the IKEA Foundation.