The United Nations has launched a global humanitarian appeal of $25 billion to provide support to no less than 93 million people in need of humanitarian assistance in Nigeria and other countries in 2019.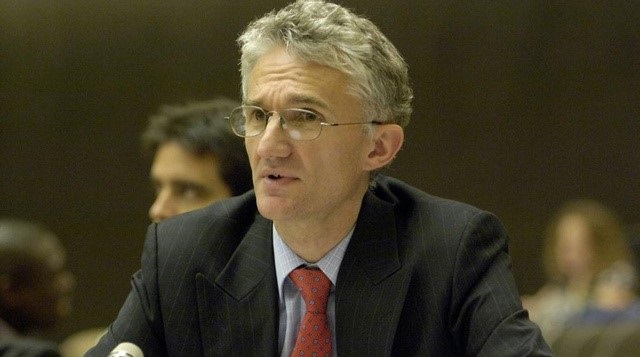 Speaking at the launch of a major annual analysis of global humanitarian needs in Geneva, Emergency Relief Coordinator Mark Lowcock said that 132 million people would need assistance next year.
He said conflict had pushed tens of millions of people into a situation where they were in urgent need of help, adding the appeal for funds could top $25 billion to support life-saving aid projects in over 40 countries next year.
Of that number, the UN and its partner organisations aim to support 93.6 million, noting while conflict was the main cause, climate-related risks such as drought and tropical storms were also significant contributors to the number of people in crisis.
Lowcock said: "Something like one person in 70 around the world is caught up in crisis and urgently needs humanitarian help or protection.
"We have a larger number of people displaced, mostly by conflict than we have seen in the world before, nearly 70 million."
The UN's Global Humanitarian Appeal for 2019 amounts to $21.9 billion; it is expected to increase to $25 billion, once Syria's financial needs have been calculated.
As of mid-November, donors have provided a record $13.9 billion in funding, which is about 10 per cent more than at the same time last year, according to the UN Office for the Coordination of Humanitarian Affairs (OCHA).
"The country with the biggest problem in 2019 is going to be Yemen," he said, before insisting that the UN's coordinated response plans helped the humanitarian community "to deliver, more and better" to millions of people.
Beyond Yemen, needs will remain "exceptionally high" in Syria, the Democratic Republic of the Congo (DRC), Ethiopia, Nigeria and South Sudan, Lowcock said.
Every month in 2018, humanitarians have reached eight million Yemenis with food assistance and 5.4 million Syrians with supplies, medical assistance and protection, Lowcock explained.
"This is happening even as threats to the safety of aid workers are on the rise," the UN relief chief noted.
People's insecurity has also worsened significantly in Afghanistan because of drought, political instability and an influx of returning refugees, according to the Global Humanitarian Overview 2019, Republic (CAR).
In another finding, the OCHA report showed that the average UN humanitarian response now lasted more than nine years; in 2014, the norm was 5.2 years.
In 2018, moreover, nearly three-quarters of people receiving assistance are in countries that have been affected by humanitarian crises for seven years or more.
In other finding, the OCHA report also highlighted that food insecurity had increased in recent years after a long period in which it had improved.
An increasing number of crises had also translated into gender inequality, the report noted, with girls in conflict settings more than 2.5 times more likely than boys to be out of school.
By Prudence Arobani