To tackle drug trafficking activities of organised crime groups operating in Nigeria and Ghana, simultaneous intelligence-led counter-narcotics operations targeting the movement of drugs were undertaken in both countries, supported by two United Nations Office on Drugs and Crime (UNODC) led projects, namely "CRIMJUST" and "Response to Drugs and Organised Crime in Nigeria", both being funded by the European Union.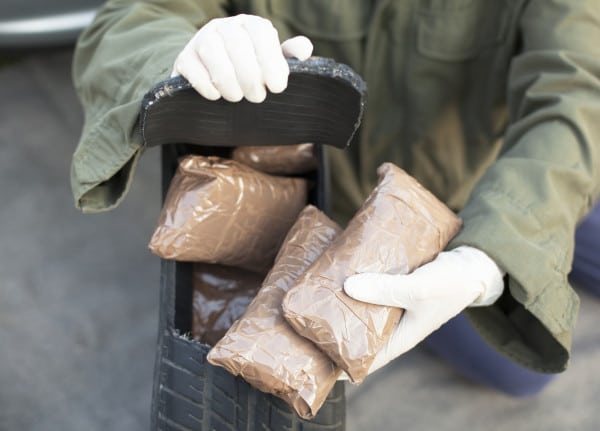 The joint operation was conducted between the Drug Law Enforcement agencies in Ghana, namely Narcotics Control Board (NACOB), Ghana Police Service-Drug Law Enforcement Unit (DLEU) and Nigeria's National Drug Law Enforcement Agency (NDLEA).
The operation involved two periods of activities over the past two months, with a total duration of 15 days, code-named "Operation Eagle". The operation reportedly resulted in the arrest of 22 suspects, the seizure of substantial quantities of drugs, namely: 15.7 kg cocaine, 9.21 kg heroin, 8.17 kg methamphetamines, 596.338 kg cannabis, 4 kg of khat, 267 tramadol pills (225 mg) and $22,000 cash.
In addition, the operational effort also generated knowledge and intelligence related with other forms of organised crime namely: the identification of 20 potential victims of human trafficking; circulation of travel documents for potential use in illicit activities; movement of high value assets linked to money laundering; tax evasion modalities; new methods of drug concealment and suspected cyber-related offences.
Some 129 law enforcement personnel were involved in the operation. Following detailed analysis and planning, law enforcement actions against drug trafficking and related organised crimes were intensified at key cross border points of both countries comprising land borders and airports, including postal and courier services.
To respond to the illicit activities of criminal groups that are not limited by national boundaries, both countries enhanced the responses through this actions in this joint operation to detect, seize, arrest and prosecute those involved in the trafficking of drugs and related organised crimes. The interception of illicit drug consignments bound to Europe, USA and Asia, either directly or via transit zones in Ghana and Nigeria was one of the main objectives to boost enforcement responses. Throughout the operation, UNODC supported the planning processes, as well as the deployment of liaison officers that facilitated real-time information exchanges and coordination between both countries.
Based on the lessons learnt from the pilot joint-operation, it reinforced the need to align actions and share intelligence between both countries to tackle the clandestine operations of organised criminal groups to enhance the efficiency of law enforcement responses. The operation is said to have demonstrated that working in close partnership among law enforcement agencies has proven to be highly effective in generating operational results and intelligence dividends. The organisers expect that this type of operation will be replicated and expanded soon.
The CRIMJUST Project funded by European Union Cocaine Route Programme, UNODC and its partners (INTERPOL and Transparency International) aim to assist Member States to enhance their capacity and integrity of criminal justice institutions to detect, investigate, prosecute and adjudicate illicit cocaine trafficking cases, and to foster cooperation at the interregional level for effective action to tackle drug trafficking and related organised crime.
The UNODC implemented and European Union funded project "Response to Drugs and Related Organised Crime in Nigeria" commenced in 2013 and has been working closely with counterparts with the objective of supporting the Nigerian Government "in its efforts in fighting drug production, trafficking and use and improved access to quality drug prevention, treatment and care services in Nigeria."