The United Nations Industrialisation Development Organisation (UNIDO), Global Environmental Facilities (GEF) and Manufacturers Association of Nigeria (MAN) have collaborated for the effective implementation of the Resource Efficiency and Cleaner Production (RECP) project.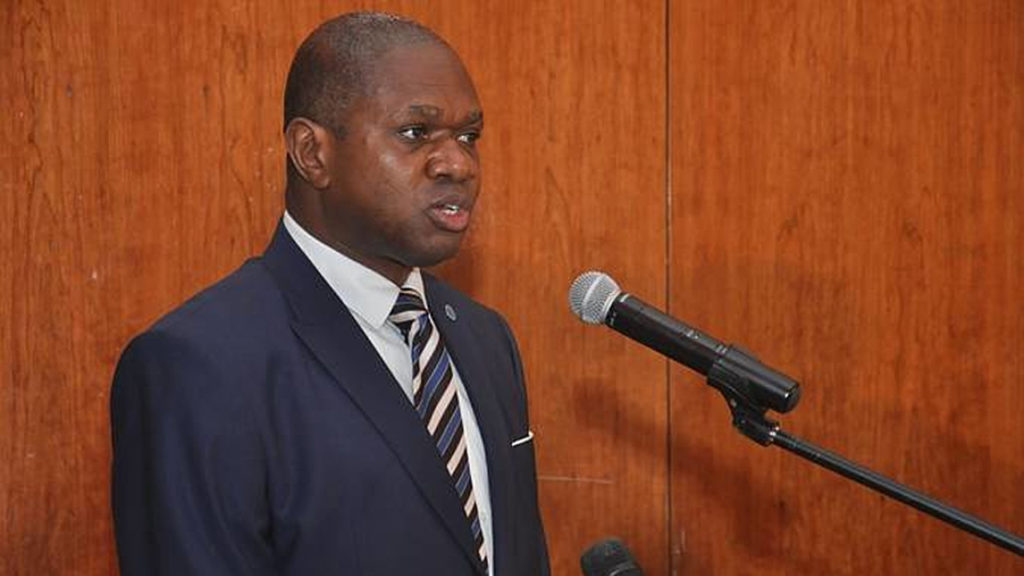 UNIDO, GEF and MAN, on Tuesday, June 21, 2022, in Lagos made the commitment at a one-day workshop on capacity building for Media Stakeholders on Reporting Technics for Energy and Environment correspondents.
The Country Representative and Regional Director, UNIDO, Jean Bakole, said that the workshop would enhance the implementation of RECP and Industrial Energy Efficiency (IEE) project.
Bakole, represented by Oluyomi Banjo, an environment expert in UNIDO, said that the implementation would go a long way as the media are a reliable source of immediate information in many countries.
He said that industries account for one-third of total energy consumption and for almost 40 per cent of worldwide carbondioxide emissions.
"The need to reduce energy consumption, environmental degradation and resource deprecation by industries in emerging economies is especially evident.
"This project is collectively developed and submitted by UNIDO on behalf of Nigeria in 2017 under the GEF six-programming cycle.
"It was approved for full project implementation in 2020," he said.
Bakole said that the project's outcome is targeted at industries to develop an expert base for Nigeria which could as well be exported to other countries in Africa and beyond.
According to him, this project would address, to a good extent, the questions on how industries can improve their efficiency, increase profitability and operate at international best standards. "It will also address how industries will comply with regulations, maintain and improve relationship with policy makers".
He said that the UNIDO, a pilot financing RECP-IEE scheme, would be executed through the Bank of Industry of Nigeria and issues around ISO 50000 and 14001 would be executed through the Standards Organisation of Nigeria (SON).
"We hope to support not less than 75 industries across five sectors of food and beverage, wood and furniture, steel and metals, textiles and garment and petrochemicals.
"We will develop the capacity of the organised private sector and develop not less than 300 Nigeria RECP-IEE experts.
"The media is the educator of the populace, how you report is greatly responsible for the knowledge people develop on topical issues," he said.
The country Representative said that the UNIDO was implementing on environment and energy components programme which would run for 2018 till the end of 2022.
He said that UNIDO had also implemented IEE in over 18 countries and had implemented RECP in over 60 countries.
He said that the project will create opportunity to develop the methodologies and human capacity building.
The Director-General, MAN, Segun Ajayi-Kadir, said that the aim of the workshop was to educate journalists on the concept of Industrial Energy Efficiency and RECP,
Ajayi-Kadir said that the project would provide a credible energy platform, which the industries should explore to narrow the energy gap.
He appreciated the GEF and UNIDO, for initiating the project, adding that it would help to provide solutions to energy challenges in the country.
Also, Chief Risk Officer, Risk Management Division, Bank of Industry, Dr Ezekiel Oseni, said that the project would provide positive impact for a cleaner environment as such would achieve Sustainable Development Goals (SDGs).
Oseni said that the workshop would help in promoting efficiently, and in information dissemination both locally and globally.
He said that the organisation is willing to support the implementation of the project to achieve a cleaner and healthy environment.
The Deputy Director, Electrical and Group Head, Electrical Electronics, Standard Organisation of Nigeria (SON), Mr Alewu Achema, said that the SON would continue striving together to achieve energy sufficiency in the country.
Achema said that the organisation is encouraging many companies to key into the RECP-IEE initiatives.
"Meanwhile, we want you to kindly note that the SON is ready to support in the areas of intervention and has the capacity to deliver on these projects," he said.
Mr Fabiyi Oluwayemi, representative of the IEE Working Group, Energy Commission of Nigeria, said that the project was slated to commence in 2020, but could not proceed due COVID-19 restrictions.
Oluwayemi said that the project commenced in 2021 and had established the IEE project office in the commission in Abuja.
Michael Simire, Editor-in-Chief of EnviroNews, in a presentation titled "Reporting Techniques for Energy and Environment Correspondents", while shedding some light on issues such as The Environment, Renewable Energy, Energy Efficiency, Industrial Energy Efficiency, Resource Efficiency, Cleaner Production, Energy Transition, listed some practical tips for environment and energy reporting, urging the journalists to, for example, "write original stories, build and maintain good sources, translate scientific jargon, seek balance, do follow-up stories, ask questions, keep the audience in mind, and write simple, clear sentences".
He lamented that environment and energy journalists are faced with challenges such as limited access to government data, lack of environmental and scientific training, limited opportunities due to the Covid-19 pandemic, as well as dwindling media interest on the issue at the expense of other subjects such as terrorism, economy, politics, and international relations.
He commended GEF, UNIDO and MAN for making the media a partner in promoting clean energy technology under the implementation of RECP and Industrial Energy Efficiency (IEE) project, urging government and other organisations to deliberately invest in building the capacity of development journalists to understand and relay information on renewable energy and energy efficiency technologies and policy measures.
"Whilst the energy sector continues to evolve and shift from conventional sources of energy to cleaner sustainable resources such as wind, solar and biomass waste, societal awareness on product availability and the diversified uses remain a knowledge gap that the media can help to bridge," Simire said.
By Vivian Emoni