In a virtual address delivered on Monday, July 13, 2020 to the Oxford Climate Society, UN Climate Change Executive Secretary, Patricia Espinosa, stressed the importance of a multilateral approach to addressing climate change, particularly in these difficult times of COVID-19. She pointed out that the pandemic also presented a rare window of opportunity to build a clean and climate-friendly future.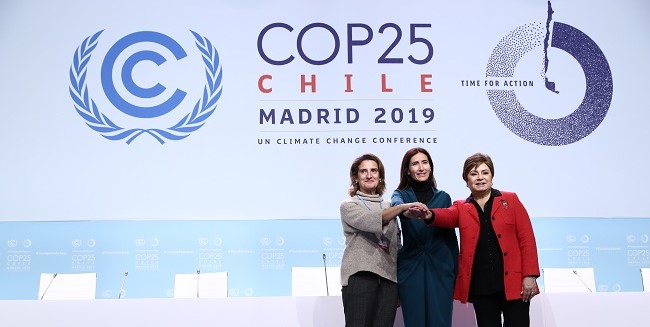 She outlined the stark choice facing the international community in attempting to recover economically from COVID-19: Either a "back to normal" scenario, where the global rise in temperature is on pace to more than double by the end of this century, or a "build forward" one, with policies that promote green growth, protect biodiversity and embrace renewable energy.
"Far from standing at the edge of the apocalypse, we stand instead at the precipice of a transformational moment in human history – a moment future generations will identify as pivotal; one that moved us from one era to the next," she said.
The good news, she added, is that the international community doesn't have to start from scratch to build forward, as the plan already exists in the shape of the Paris Climate Change Agreement. This is a crucial year for climate ambition, with countries submitting their national climate action plans, or NDCs, which happens every five years.
This year, governments have the opportunity to spell out some of their post-COVID-19 recovery plans and policies in their NDCs.
Ms. Espinosa also highlighted how the work of UN Climate Change has continued unabated during the COVID-19 pandemic.
June Momentum, held last month, was a series of online events offering an opportunity for stakeholders to continue exchanging views and sharing information in areas such as mitigation, science, technology, transparency, gender, and more. In parallel, the Race to Zero campaign was launched with the aim of mobilising leadership and support from businesses, cities, regions and investors who are working to create a resilient, zero-emissions recovery.
While acknowledging the scale of the task ahead, she concluded on an optimistic note: "We must truly embrace the long view of history and recognize that some generations are given the opportunity to truly impact its trajectory. This opportunity has been given to your generation," she said.