The value of emission credits will probably increase after a United Nations climate meeting next month, according to a law firm specialising in clean energy and the environment.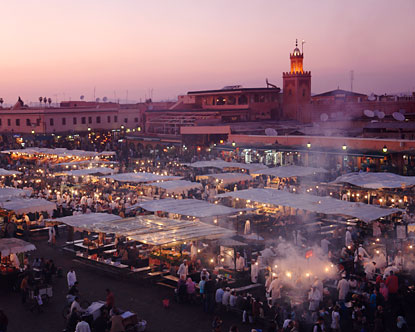 Envoys will work to set rules for how existing credits can become usable under the Paris climate deal, which comes into effect on Nov. 4 after being ratified before schedule, said Lisa DeMarco, a senior partner at DeMarco Allan LLP in Toronto, who predicted the market's collapse four years ago. Emission-cutting projects may need to join national programs and pass regulatory hurdles before being eligible to generate tradable credits that nations can use to meet emission targets after 2020, she said by telephone.
Envoys at the UN meeting in Marrakesh, Morocco, on Nov. 7-18 will gain the authority to fix rules under the deal rather than just debate them. New measures could spur demand in a market that lost 98 percent of its value amid years of political paralysis and resistance from nations that rely on revenue from fossil-fuel sales. A UN accord to limit emissions from international air travel was formally adopted Thursday, adding to demand for credits.
"The market has been in a downward spiral for seven years," said Renat Heuberger, who runs Zurich-based South Pole Group, a clean-energy-project investor. "Now the spiral will move in the other direction."
Strong Rules
The chance that the political momentum will next month spill over into rules that are strong enough to spur investment in emission-reduction projects is about 50 percent, Heuberger estimated.
"We've had so much bad news where leaders were not leading that I think it's time for some good news," he said in an interview.
Brazil is pushing for nations to be able to use existing Certified Emission Reduction credits from the UN Clean Development Mechanism set up under the 1997 Kyoto Protocol to meet their national targets under Paris, according to an Oct. 2 submission. Japan seeks guidance "as soon as possible and no later than 2018," according to its Sept. 27 submission.
In the existing UN market, developed countries with climate targets pay for emission-reduction projects elsewhere, earning CERs that they can use to offset greenhouse gas output at home. Under Paris, the limits and rules for all nations will be redrawn.
North American and EU envoys are likely to argue against any automatic eligibility for existing UN credits because the U.S. was not a party to Kyoto, Canada pulled out, and European countries are concerned about the environmental integrity of some Kyoto projects, said DeMarco, who has more than 19 years of experience in law relating to emissions trading.
"The Marrakesh meeting next month will be a lawyers' meeting," she said. After a UN climate meeting in December 2012 in Doha she forecast that credits would fall. They tumbled 50 percent the following week to 31 euro cents ($0.35) a metric ton. CERs for December were unchanged at 38 euro cents Friday on ICE Futures Europe in London.
The International Civil Aviation Organization, the UN's aviation agency, estimates that by 2025, airlines will spend $1.5 billion to $6.2 billion on emission credits generated by green projects annually. By 2035, they will spend $5.3 billion to $23.9 billion.
"The ICAO Agreement is historic because for the first time an entire global economic sector, which also happens to be one of the fastest growing greenhouse gas emitters, has agreed to use market-based mechanisms as a central plank of its strategy to reduce its carbon footprint," said Hugh Sealy, a former chairman of the Clean Development Mechanism executive board, which overseas the biggest UN offset market.
"This could be a massive shot in the arm for the CDM," said Sealy, a professor at St. George's University in Grenada, who supports use of existing UN emission credits beyond 2020.
By Matthew Carr, Bloomberg