Brazil has informed the United Nations that it will pull out of a migration pact, a UN spokesman said on Thursday, January 10, 2019.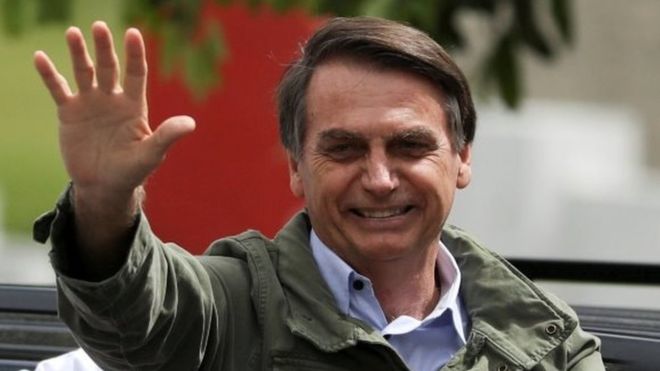 Brazilian President Jair Bolsonaro had pledged to withdraw support for the non-binding global compact for migration once he came into power, insisting that migration policies must be defined on the national level.
The far-right former army captain took office Jan. 1, and Brazil's UN mission had sent a letter to UN Secretary General, Antonio Guterres' office on Tuesday.
The UN migration pact lays out 23 objectives to ensure "safe, orderly and regular" migration, including protecting migrants from exploitation and human rights abuses.
In December, Brazil was among more than 150 countries that adopted the compact, under Bolsonaro's centre-right predecessor Michel Temer.
Countries not joining the pact include the U.S., which Bolsonaro is seeking closer ties with.
"It is always regrettable when a member state disengages from a multilateral process, particularly from one so respectful of national specificities," UN spokesman, Stephane Dujarric, said.
Brazil has been receiving migrants fleeing the economic and political crisis in Venezuela.
More than 50,000 Venezuelans are estimated to have arrived in the northern Brazilian state of Roraima, where many of them live in destitute conditions.
Bolsonaro tweeted criticism of the migration agreement on Twitter on Wednesday, saying his country would "never refuse help to those in need, but immigration cannot be indiscriminate."
"Brazilians and the immigrants, who live here will be safer with rules we define on our own, without outside pressure," he tweeted.