Executive Secretary of the UN Framework Convention on Climate Change (UNFCCC), Patricia Espinosa, on Thursday, February 16 2017 in Bonn, Germany thanked a group of nearly 20 countries for their leadership in fully paying their 2017 contributions – in line with the agreed financial policy – that support the important work of the UN climate body.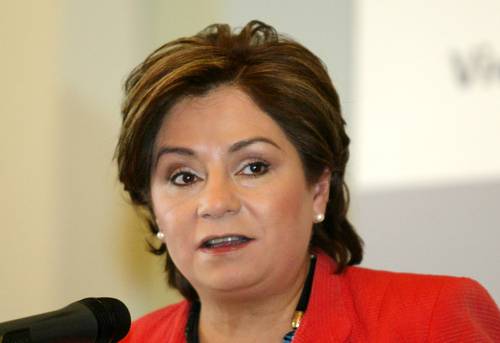 The contributions are crucial for enabling the organisation support the implementation of the Paris Climate Change Agreement at speed and scale while assisting to catalyse ever higher climate action by all relevant stakeholders, including regions, territories, cities, businesses, investors and citizens.
Ms. Espinosa said: "I would like to extend my deepest appreciation to these Parties for their leadership by contributing in full by January 1, 2017 and look forward to more coming forward in the coming weeks and months. If this UN entity is to rise to the challenges and opportunities identified by governments, sufficient funding delivered in a timely and predictable manner, is vital for the planning and delivery of these mandates and initiatives."
"The impacts of climate change are accelerating around the world, and it is essential that the response of the international community also accelerates. The Paris Agreement has entered in force and additional ratifications are happening every month. With the timely contributions of countries, we can fulfill our responsibilities to Parties and increase momentum for climate action in order to meet the transformational aims and goals of the Agreement," she added.
The assessed funding by Parties underpins the day-to-day operations of the UNFCCC as it also takes forward planning for the annual May meetings and the UN Climate Conference in Bonn (COP23) in November 2017.
Countries that have fully paid their 2017 contribution by 1st of January 2017 are listed to include: Albania, Australia, Canada, Cook Islands, Czech Republic, Eritrea, Finland, Guyana, Kazakhstan, and Mauritius.
Others are: Netherlands, New Zealand, Palau, Poland, Saint Kitts and Nevis, Singapore, Slovakia, and Vanuatu.