UN Secretary-General, Antonio Guterres, on Tuesday, May 2, 2023, called on the international community to cooperate towards tackling climate change in spite of existing geopolitical divisions.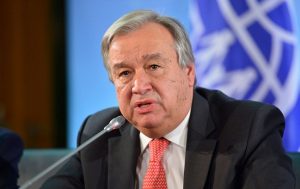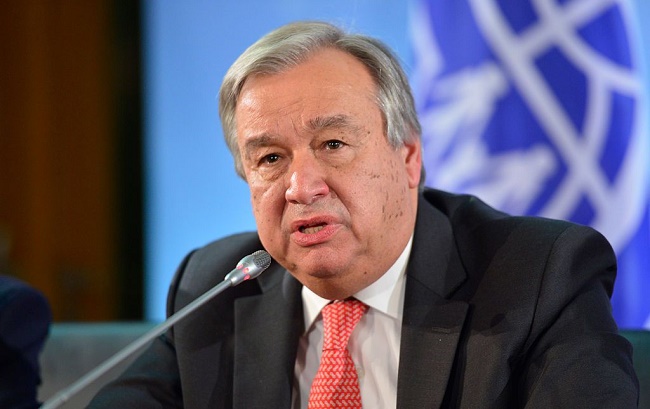 Guterres made the appeal as the environmental situation and rising global temperatures may surge by 2.8 degrees Celsius (over 5 degrees Fahrenheit) by the end of the century, requiring a "quantum leap" in comprehensive climate action.
"Yet temperatures are set to rise 2.8 degrees by the end of the century.
"And we know that a 1.5-degree pathway is possible. Yet we will only achieve it with a quantum leap in climate action globally.
"We must be upfront about what this requires: It requires cooperation rising above geopolitical divisions," Guterres said in a video message to the Petersberg Climate Dialogue.
The UN chief also said that "we know what to do when to do it, and why," adding: "for too long we have looked the other way" instead of looking the climate issues "squarely in the eye."
"The International Panel on Climate Change tells us that breaching 1.5 degrees, even temporarily, could be disastrous," Guterres said.
In April, the World Meteorological Organisation (WMO) said that sea ice in Antarctica had dropped to its lowest recorded level of 1.92 million square km (741,316 square miles) as of February 25, 2022, further melting during the rest of last year with record lows for June and July.
The global mean sea level continued to increase last year, with its rate 2.27 mm a year doubling since the first decade of satellite records (1993-2002) to 4.62 mm a year over the most recent decade, according to the organisation.
Additionally, the global mean temperature in 2022 was 1.15 degrees Celsius higher than the average temperature for the period from 1850-1900, the WMO said.