The United Nations has acceded to an agreement that paves way for the Climate Technology Centre and Network (CTCN) to support developing countries with implementing climate technologies for the next four years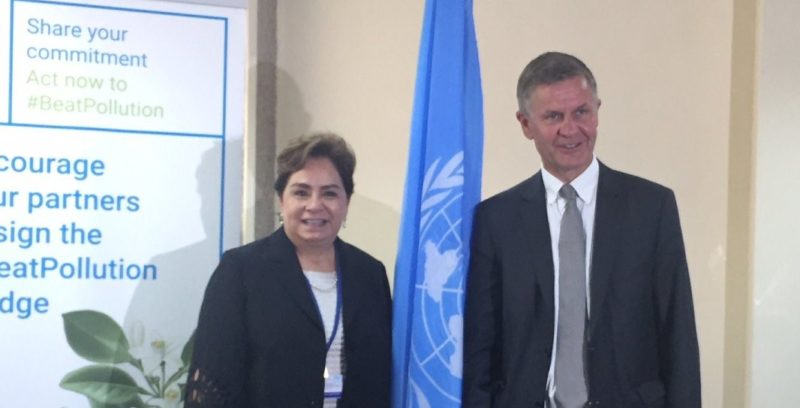 At the end of 2017, heads of UN agencies signed an agreement for the CTNC to continue supporting developing countries in implementing climate technologies. This, according to the UN, is testimony to the successful work the CTCN has done since it was made fully operational in 2012.
In Nairobi, Erik Solheim, Executive Director of UN Environment (UNEP), and Patricia Espinosa, Executive Secretary of the UN Climate Change Secretariat (UNFCCC), signed an extension of the Centre's operations for a further four years. Through this, the Centre will continue to provide services on climate technologies to developing countries, supporting them to translate their climate contributions into investment plans.
The Climate Technology Centre and Network is part of the UNFCCC Technology Mechanism, which aims to enhance global climate technology action.
The Centre connects developing countries with technology experts from around the world, supporting them to identifying ways to accelerate low-emission and climate resilient development. It is currently working with more than 70 countries on such efforts.
The Centre is co-hosted by UN Environment and the United Nations Industrial Development Organisation (UNIDO), and supported by 400 network partners around the world.