Ukrainian President Petro Poroshenko said on Thursday, April 26, 2018 that his country would strengthen its Radioactive Waste Management.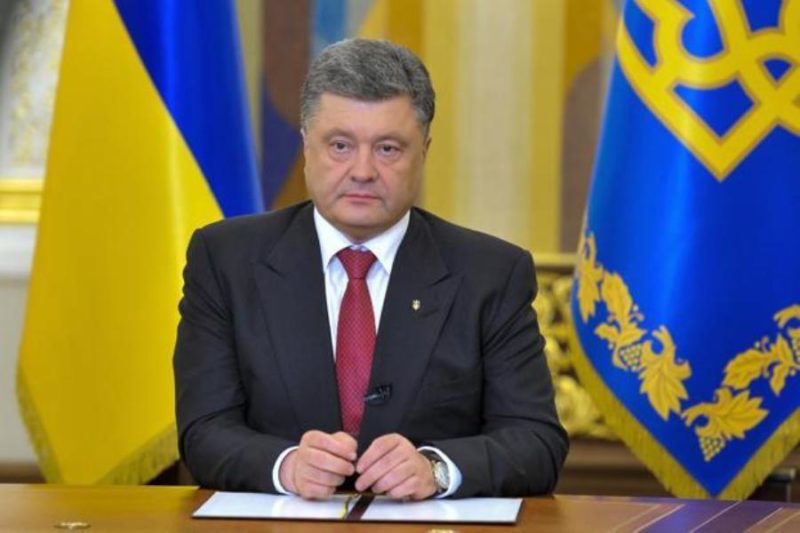 "We will continue to improve Ukrainian legislation on radioactive waste management,'' Poroshenko said during the commemorative event to mark the 32nd anniversary of the Chernobyl nuclear accident.
"Our experts are working on this issue with the professionals from the Netherlands, France, Germany, Spain and Sweden,'' he said.
Poroshenko said the efficient nuclear waste management would help revive the area near the destroyed Chernobyl nuclear power plant (NPP) and boost Ukraine's energy security.
"This year, a solid radioactive waste management complex and a liquid radioactive waste processing plant will be put into operation in Ukraine.''
He added that the new protective cover on the destroyed Chernobyl nuclear reactor No.4 would also be inaugurated by the end of 2018.
Currently, Ukraine is implementing several projects in the Chernobyl area aimed at improving the system of radioactive waste management.
The construction is underway for the central spent fuel storage facility, which will stockpile spent nuclear fuel from three Ukrainian nuclear power plants.
Another project is the establishment of the interim spent fuel storage facility, which would store the fuel decommissioned from the Chernobyl NPP's units No.1, 2 and 3.
The Chernobyl disaster, one of the worst nuclear accidents in human history, happened on April 26, 1986, when a series of explosions ripped through the plant, which is located 110 kilometres north of the Ukrainian capital Kiev.
The blasts resulted in the demolition of the No.4 reactor and the spread of radiation across Ukraine, Belarus, Russia and other European countries.