On Thursday, December 2, 2021, The UK's Deputy High Commissioner in Lagos, Ben Llewellyn-Jones, hosted an event at Residence to launch the London School of Economics' (LSE) Generate Nigeria Entrepreneurship Hub in Lagos.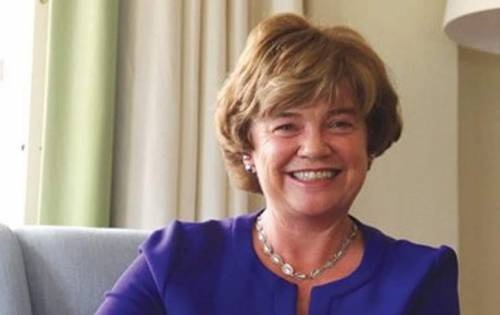 The new LSE Generate entrepreneurship hub, which officially opens in February 2022, will consist of a physical co-working and residential space. Through this Hub, LSE Generate will support students and alumni launch socially responsible businesses. LSE's pool of mentors, sector experts and international innovation network will also help the Hub provide invaluable support to student and alumni developing entrepreneurial ventures.
By establishing this new LSE Generate hub in Lagos, Nigeria, the home of entrepreneurship at the LSE will be building on recent international successes which includes the establishment of three award-winning accelerator programmes and launch of eight new international entrepreneurship hubs in places like San Francisco, Lisbon and Dubai.
Given the already large cohort of LSE alumni in Nigeria, Lagos became the obvious choice to establish what will be the first LSE Generate Entrepreneurship Hub in Africa under LSE Generate's 'Value Innovators Programme'.
Talking about the launch of the hub, Baroness Minouche Shafik, Director of the London School of Economics, said: "Our focus here, as with our growing network of LSE Generate hubs across the world, is on supporting socially responsible business start-ups and exploring how the social sciences can enhance the innovation ecosystem."
The Hub, when open, will provide:
· an LSE Generate Corporate Entrepreneurship Certification
·       a five-day residential intensive programme which offers senior business leaders across Nigeria an opportunity to advance their skills in entrepreneurial thinking, innovation and business through LSE Generate's world class network of global educators and practitioners.
·       a business incubator programme for Godfrey Okoye University start-ups powered through a grant from the British Council.
Additionally, the hub will provide bespoke programmes of entrepreneurial initiatives that are tailored to serve local needs through event series, business skills clinics, mentoring, female founder retreats and much more, designed to equip entrepreneurs with the skills and knowledge to build and scale impactful businesses for the betterment of society.
British High Commissioner to Nigeria, Catriona Laing CB, who is an alumna of the London School of Economics, while expressing her delight on the launch of the hub in Lagos, said: "We welcome such a prominent UK institution setting up a hub in Nigeria and tapping on its alumni.  I am delighted that the Hub is focussing on support for socially responsible business start-ups by promoting entrepreneurship and supporting innovation and technology which is essential for Nigeria's economic growth and prosperity."