Following the UK-Nigeria Security and Defence Partnership Dialogue held earlier this month in London, both countries have endorsed an agreement of £10 million concessional aid to increase investment in clean energy access projects, and support Nigeria's climate change commitments.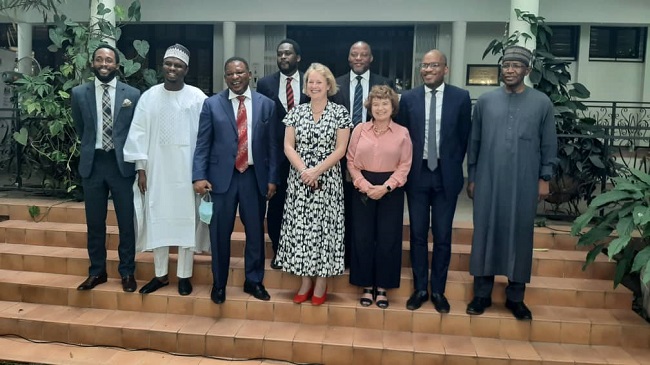 The UK's Minister for Africa, Latin America & Caribbean, Vicky Ford, while signing the document on Monday, February 21, 2022 in Abuja, said the finance would be used to de-risk transactions and mobilise domestic institutional investment from local pension and insurance funds to help indigenous investors focus on low carbon energy initiatives.
This innovative idea, according to her, would provide affordable long-term financing from local investors for the low carbon energy sector to support the scaling up of off-grid low carbon energy projects in unserved and underserved communities.
She added that the money would in addition support the implementation of Nigeria's Nationally Determined Contributions (NDCs), its Energy Transition Plan, as well as increase energy access including the Solar Naija programme.
The world is witnessing an era-defining opportunity for the private sector, the minister said, as it plans to transit into clean growth.
"The UK is committed to increasing both renewable energy and energy access in Nigeria," Ford assured, adding that, "this transaction is particularly exciting as it brings together UK government support with the institutional capital which is essential to growing the sector at scale."
Goddy Jedy-Agba, the Minister of State for Power, in his remarks at the event, lamented that the lack of private sector access to local currency financing is one of the major challenges bedeviling the expansion of clean energy activities in the country.
"This is where local institutions such as pension and insurance funds have a key role to play," Jedy-Agba said, "because only these institutions possess the scale of local currency liquidity required to accelerate the transition".
Reinforcing the history of the clean energy programme which dated back to 2014 when the first Solar Hybrid projects were executed across Lagos, Kaduna, and Borno states, he said Nigeria has continued to raise ambition by putting requisite regulations and policies in place.
The minister listed the $550 million NEP facility secured from the World Bank and African Development Bank – which is presently the largest clean energy access programme across the continent – as one of the achievements of Nigeria's energy transition ambition.
These milestones, according to him, culminated in the development of Nigeria's Energy Transition Plan at the end of 2021, with support from the UK Government's Energy Transition Council.
"This plan showed the pathway to an energized economy and carbon neutrality by 2060, Nigeria's power boss said. "It also highlighted the need for additional investments of $410 billion above business as usual over the next 40 years."
Therefore, he called on more international partners to start contemplating on how best they can collaborate with these institutions to define blended finance models that combine local institutional capital with foreign currency-denominated support to unlock local currency financing of off-grid development on a large scale.
By Etta Michael Bisong, Abuja