The UK government has provided its most comprehensive plan yet for fully decarbonising transport by 2050 and plans to end sale of all combustion vehicles as part of drive to cut net CO2 emissions to zero.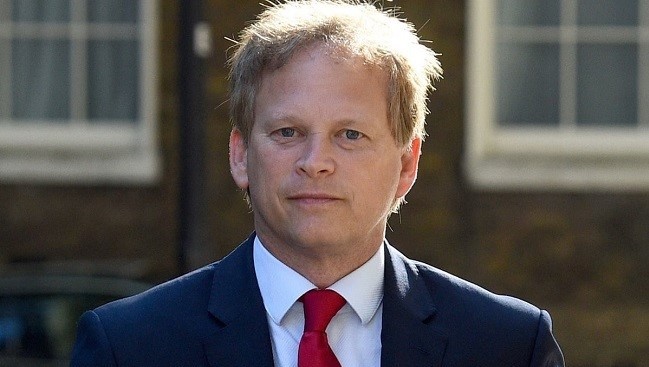 The Department for Transport has launched its ambitious new Decarbonisation Plan for England, which outlines the steps needed in six strategic areas to reach net zero emissions from transport by 2050.
Headline changes include a ban sale of new petrol and diesel heavy goods vehicles (HGVs) and buses by 2040, with plans to stop the sale of combustion-engined vehicles weighing between 3.5 tonnes and 26 tonnes five years earlier.
A commitment has been made to electrify the Government's own fleet by 2027 and to accelerate spending on public transport and support to encourage active travel such as walking and cycling.
The plan said that ambitious policies have been published to transform England for cycling and walking with an investment of £2 billion and more than 300 cycling and walking schemes already being delivered.
It also aims to make the UK's aviation industry net zero emissions by 2050 through the use of more efficient planes, synthetic fuels and even electric or hydrogen powered aircraft as well as carbon offsetting.
"The transport decarbonisation plan is just the start – we will need continued efforts and collaboration to deliver its ambitious commitments, which will ultimately create sustainable economic growth through healthier communities as we build back greener," said Transport Secretary Grant Shapps.
Transport is the single biggest contributor to carbon dioxide (CO2) emissions in the UK, with levels remaining stubbornly at around 25% of all emissions. While the Covid-19 pandemic resulted in reduced travel, as national lockdowns encouraged people to stay at home, emission levels are returning to pre-pandemic levels.
The Climate Change Committee (CCC) responds to Government's Transport Decarbonisation Plan, with Mike Thompson, the CCC's Chief Economist stating that: "The overall ambition, including phasing out the sale of diesel trucks by 2040 and Net Zero aviation by 2050, looks in line with our recommendations"
"We are particularly pleased to see proposals for a Zero Emission Vehicle mandate, which we've recommended as key to reducing emissions from UK transport since the Net Zero target was set… As ever, the devil will be in the detail and we look forward to scrutinising the Government's proposals fully and carefully while we await delivery of other key roadmaps on heating, hydrogen, food, biomass, the Treasury's Net Zero Review, and the Government's overall Net Zero Strategy."
However, the CEO, Essa Al-Saleh, of electric truck makers Volta Trucks says that the UK government's plan to ban the use of diesel- and petrol-powered trucks on UK's roads by 2040 isn't ambitious enough.
He claims: "The ban on internal combustion engine trucks by 2040 is nearly 20 years away, and today's climate emergency cannot wait…It's therefore disappointing that the UK Government hasn't been as ambitious as the French authorities, for example, who have banned diesel engine trucks from the streets of Paris and other large city centres by the end of 2023."
Courtesy: Climate Action