A multi-million-pound boost for cleaner, more secure energy will make Britain the 'first choice' for investors, UK Energy Security Secretary, Grant Shapps, has announced.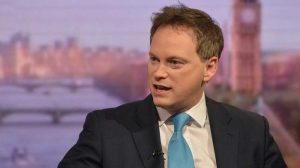 This week, the Energy Security Secretary announced a £22 million increase in government backing for renewables through the flagship Contracts for Difference scheme – taking the total budget to £227 million for this auction.
The scheme – launched in 2014 – is the government's main system for supporting low-carbon electricity generation and has already led to an increase in the proportion of the UK's energy coming from renewables.
In 2022, renewables fuelled around 42% of the UK's electricity generation – up from 7% in 2010 – compared to around 21% in the US and 23% in Japan.
In the first quarter of 2023, renewables generated a record 48% of our electricity, all making strong progress towards our targets to deliver a decarbonised power sector by 2035 and net zero by 2050.
The increased funding combined with the introduction of annual auctions this year, aims to help to boost investments in Britain's enewable industry, while strengthening the UK's energy security, fostering growth in the country's green industries and reducing exposure to volatile global gas prices.
Shapps said: "Today's funding through our flagship Contracts for Difference scheme – the lifeblood of our renewables industry for nearly a decade – will help grow our economy by making Britain the first choice for investors in renewable energy projects and secure skilled jobs for future generations."
The new funding for the current round (AR5) will mean:
an increased budget for established technologies such as solar and offshore wind – from £170 million to £190.
an increase in the budget for emerging technologies such as floating offshore wind – up from £35 million to £37 million
maintaining £10 million ring-fenced budget for tidal stream projects
This funding boost is expected to send a powerful signal to the industry, increasing developer confidence in the sector every year and enhancing the UK's reputation as among the most attractive places to invest and grow the economy, with nearly 25,000 jobs directly supported by renewable electricity sectors in 2021.
Find out more here.
Courtesy: Climate Action