The Kampala based forest advocacy group, Support for Women in Environment and Agriculture – SWAGEN, has won the 8th Annual ONE Africa Award. The Award is bestowed upon civil society organisations, non-governmental organisations and other groups based in Africa that have  demonstrated a commitment and success in advocacy to promote the attainment of one or more of the Millennium Development Goals.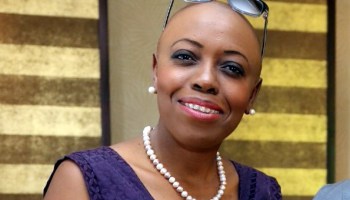 SWAGEN is a member based organisation that uses indigenous knowledge to adapt to, mitigate and improve environmental and sustainable development policies that impact forest dependent communities. The work of SWAGEN is based in the Rwoho Natural Tropical Forest of Uganda. What began in 1992 as a small group 30 people/women responding to a national policy that restricted access to the Forest has grown to a 3,000 member organization with strategic partnerships across the continent and world. SWAGEN is part of the African Women's Network for Community Management of Forests, the Civil Society Coordinating Committee with UN FAO Committee on Food Security, and holds a Special Consultative Status with ECOSOC.
Congratulating the 2015 ONE Africa Award recipient, Nachilala Nkombo, ONE Africa Acting Executive Director, said: "Today, we join SWAGEN in celebrating their success in ensuring that members of forest communities in Uganda have a chance at a better life that doesn't compromise the needs of generations to come."
SWAGEN's impact in advocacy stood out from a pool of 252 impressive applications from 33 countries across Africa. SWAGEN is credited with negotiating a national policy reform on Forest Conservation in Uganda that recognizes the rights of the forest dependent communities. SWAGEN members built on that reform to secure and develop a Collaborative Forest Management Agreement with the National Forest Authority of Uganda. Their list of accomplishments include planting more than 2,000 hectares of the Rwoho National Forest buffer zone to work towards regenerating that portion of the forest and establishing sustainable beekeeping and honey production businesses.
Gertrude Kenyangi, Co-Founder and Chairperson of SWAGEN, said, "We are incredibly humbled by the selection and honored to be recognized by ONE for our work. On behalf of our members, our board and our community, I thank the ONE Campaign and look forward to continuing to make a difference in the lives of those in forest dependent communities."
"As the world grapples with agreeing on a climate deal that addresses the needs of the poor and future generations, SWAGEN has demonstrated what sheer commitment to securing systemic changes in natural resource management can do to benefit local communities in a way that lifts them out of poverty and also inspires similar achievements.  As the world prepares to achieve the Sustainable Development Goals by 2030, it's the foundation of MDG success laid by such groups as SWAGEN that will be the SDG game changer," said Nkombo.
Each year, The ONE Africa Award celebrates and highlights innovation and progress made by African led civil society organisation towards achieving the 2000 MDGs. The $100,000 prize money is underwritten by an endowment from The Howard G. Buffet Foundation. The MDGs were replaced this year in September by the UN through the new global goals agenda called the Sustainable Development Plan.
Previous ONE Africa Award winners include:
2014 – Friends Africa of Kenya supports the fight against HIV/AIDS, TB and Malaria in partnership with the Global Fund.
2013 – Agricultural Non-State Actors Forum (ANSAF) of Tanzania, a network of non-state stakeholders in Tanzania's agricultural sector that brings the voices of struggling smallholder farmers to the policy-making table.
2012 – Positive-Generation of Cameroon which uses a variety of advocacy tools and methods in its efforts to ensure quality lives for those living with HIV/AIDS in Cameroon.
2011 – GF2D of Togo which works to empower Togolese women to exercise their right to participate in the decision-making processes of their country by deploying paralegals into communities to share legal knowledge and by training women to run as candidates in local and national elections, amongst other activities.
2010 – SEND Ghana which works to educate and empower citizens to take part in the political process and access the services available to them.
2009 – SIDAREC of Kenya, a community-based organisation founded by young people in Nairobi's slums, engages and empowers disadvantaged youth in the urban slums of Kenya's capital—specifically to prevent violence.
2008 – DevComs of Nigeria which works with the media in Nigeria to train and education journalists and editors on public health issues, especially on those concerning women and children.