Uganda's health ministry on Monday, January 15, 2018 confirmed an outbreak of Crimean-Congo Hemorrhagic Fever (CCHF) in the central district of Nakaseke, Sarah Opendi, State Minister for Health, said.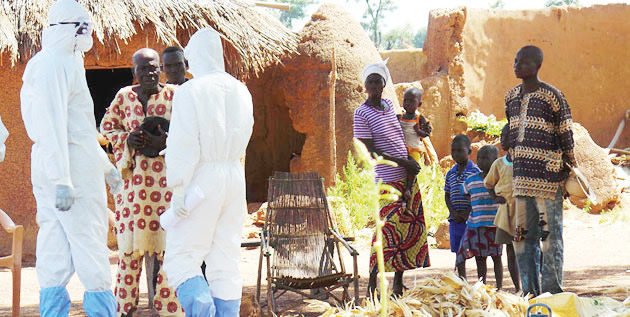 The official told Xinhua that the laboratory results of the samples taken from a nine-year-old suspected case who has been under isolation at Kiwoko Hospital, Nakaseke tested positive of the fever.
She said a National Rapid Response team from the Ministry of Health and that of Agriculture, Animal Industry and Fisheries has been dispatched to Nakaseke and Luweero districts to handle the outbreak.
"Results from Uganda Virus Research Institute, Entebbe tested positive for the Crimean-Congo Hemorrhagic Fever and negative for other viral Hemorrhagic Fevers like Ebola, Marburg, Rift Valley Fever and Sosuga," said Opendi.
The confirmation of the CCHF comes barely two weeks after the ministry of health denied the outbreak.
On Jan. 5, Opendi told reporters that the samples taken from the suspected nine-year-old boy tested negative of CCHF, contrary to the claims from Nakaseke districts authorities on the outbreak.
The minister on Monday dismissed reports that an eight-year-old girl from Kagugo village, Luweero district, succumbed to the fever.
"The laboratory results from the deceased's blood samples tested negative for CCHF and other viral Hemorrhagic fevers.
"The ministry of health is continuing to investigate the possible cause of the death of this young girl in collaboration with partners," Opendi said.
Crimean-Congo is a tick-borne illness transmitted to humans through tick bites. It is also be transmitted through contact with the blood of infected animals especially during slaughter.
It can also be transmitted through direct contact with the blood, secretions and the organs of infected people.
Nosocomial transmission can occur through contaminated medical equipment or body fluid from infected persons.
A CCHF outbreak constitutes a threat to public health, according to the World Health Organisation (WHO).
According to the global health body, the fever is associated with high case fatality ratio of about 10-40 per cent, which is endemic in Africa, the Balkans and the Middle East.