A senior U.S. government official has called for joint efforts in the management of drugs abuse.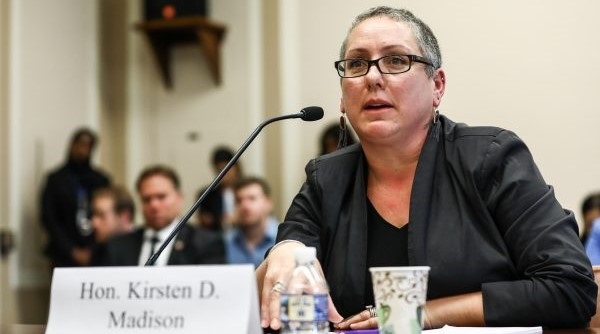 Kirsten Madison, U.S. Department of State's Assistant Secretary of the Bureau of International Narcotics and Law Enforcement Affairs (INL), said that, with the increasing cases of alcohol and drug abuse, there is need to combine skills, experience and knowledge to help tackle the problem.
"We need exchange expertise, conduct and engage in training and network with peers who grapple with and solve similar problems globally," Madison told delegates attending a five-day international conference on drugs and demand reduction in Nairobi, Kenya.
Madison said that reducing demand for drugs is an essential component of a comprehensive approach to combating the crisis.
She said that the U.S. government is ready to provide specialised, universally applicable evidence-based training programmes for preventing and treating people with substance use disorders.
"We follow a framework to advance a sustainable evidence based public health approach to drug use which aims to generate systematic and generational change," she said.
The official said that drug abuse isimportant for the U.S. government more so after more than 70,000 died from drug overdose last year.
The official said that drug use produces serious implications for public health security, economic productivity, families and communities.
"We need to partner with the academia andthe UN to translate science into practice by unlocking it into step-by-step through training modules in finding a lasting solution to the problem," she said.
She called on those involved directly with the management of alcohol and drugs abuse programmes to ensure that treatment they provide is in line with the international treatment standards.
Madison revealed that, through a partnership with the United Nations Office for Drug and Crime (UNODC), the U.S.government is supporting a quality assurance system to enable national governments evaluate and rate treatments centers.
"Across all aspects of our work,interventions must be tailored for populations with specific clinical needs such as children, people in rural areas and individuals undergoing recovery,"she told delegates.
The five-day international conference on drugs and demand reduction that was attended by over than 1,000 delegates started in Nairobi on Monday, December 10, 2018.
It was graced by government officials, anti-narcotic drug agencies, representatives from the academia and non-governmental organisations.
By Duncan Mboyah