Two Last Generation climate activists are to be held in custody for 10 days after blocking a major bridge across the Elbe River, police in the northern German city of Hamburg said on Monday, March 27, 2023.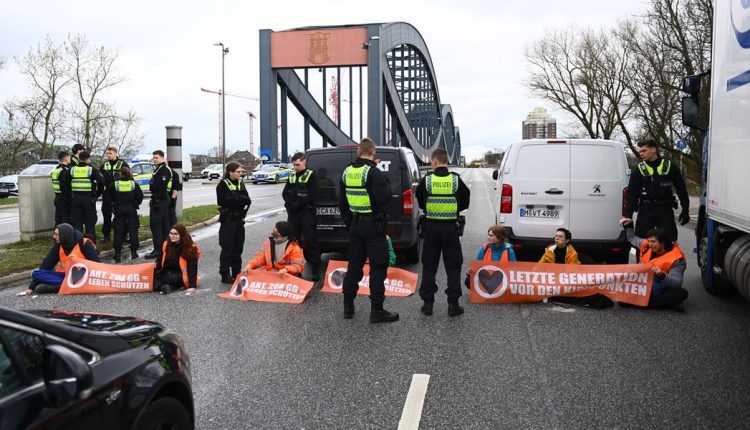 The two women, aged 27 and 19, are to be held until midnight on April 4, in terms of a court ruling issued on Sunday, a police spokesman said.
Four last generation activists stuck themselves to the road surface with quick-setting concrete, blocking traffic entering the city over the Elbe Bridge for several hours on Saturday. a tailback over several kilometres resulted.
Police detained seven activists on Saturday, but five were released the same day. They also launched an investigation into a truck driver reported to have kicked one of the activists.
Last Generation activists have mounted similar protests in other German cities over recent months. Prominent artworks in German museums have also been targeted, although no major damage has been reported.