The head of a major UN agency who was nominated to the post by the Trump administration said on Tuesday, September 11, 2018 that he believes climate change to be a global threat.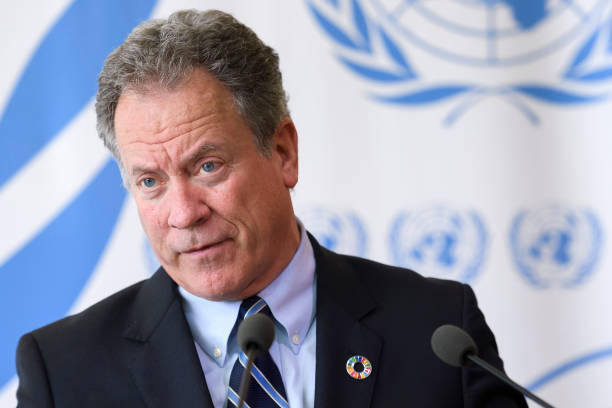 David Beasley, a former Republican Governor of South Carolina, was appointed executive director of the World Food Programme in March 2017.
He spoke at the launch of a UN report that announced a rise to 821 million in the number of hungry people in the world, and listed climate change as a key factor behind the increase.
"Climate impact is real: 22 to 23 million people alone were impacted and forcibly displaced because of changing climate," Beasley said in a news conference in Rome.
When asked to reconcile those comments with his political allegiance, Beasley said nobody could dispute that climate change is happening, but it is debatable whether it is man-made.
"The climate is impacting people all over the world, you cannot stick your head in the sand as regards to this. What's causing it, that's a different discussion," he said.
"As a former U.S. Republican, I don't know of hardly any Republicans or Democrats (…) who disagree that climate is changing," he added.
U.S. President, Donald Trump, has pulled of the Paris climate agreement, and in 2012, years before entering politics, he dismissed climate change as a "hoax" created by the Chinese to harm U.S. manufacturing.
Beasley deplored global indifference to rising hunger rates, suggesting that perhaps this was because "everybody is obsessed with Trump news, Brexit or whatever the case may be.''
"Every five seconds, a child is dying from starvation, while there's 300 trillion dollars' worth of wealth in the world today. That's unacceptable, it is inexcusable," he charged.