A tropical storm which formed in the east coast of Madagascar, Ana, is wreaking havoc in the island and surrounding Mozambique and Malawi, resulting in loss of lives, displacement, destruction of infrastructure and interruption of services.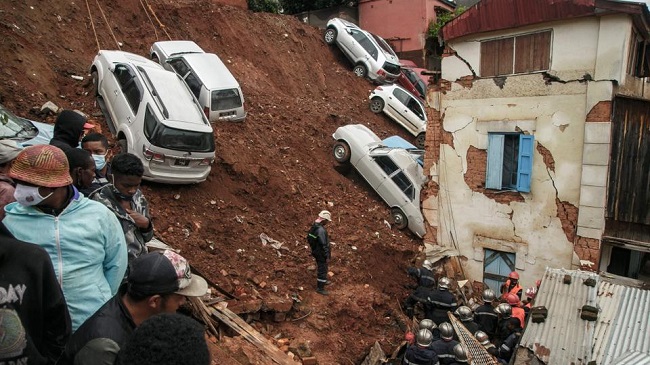 Reports indicate that 36 people have been killed so far; 34 in Madagascar and two in Mozambique. Authorities in Madagascar say approximately 65,000 people have been rendered homeless, while Mozambican authorities revealed at least 115 homes have been completely destroyed and 456 others partially destroyed.
In a reaction to the development, Landry Ninteretse, 350Africa.org Regional Director, said: "As a climate justice organisation, we are concerned about the impact of this tropical cyclone, more so in these vulnerable areas that are yet to recover from devastating climate disasters they have experienced. We stand in solidarity with our comrades and partners affected by this disaster and call on humanitarian agencies to move with speed to save lives.
"Needless to say, disasters such as these are further evidence of the injustice suffered by the nations that contribute least to the climate crisis, as they bear the brunt of the crisis, by way of worsening climate impacts. Not only should this be a wakeup call for the biggest polluters to commit to plans to significantly lower greenhouse gas emissions by moving away from fossil fuels, but also for the developed world to make good on its promise of climate finance to help vulnerable nations deal with the impacts of the climate crisis."
The tropical storm, which started as a low pressure system on the south west part of the Indian ocean, crossed over Madagascar on January 22. The storm first made landfall in Angoche, Nampula province on January 24. More heavy rainfall is forecast over Madagascar, Mozambique and parts of Malawi in coming days. Madagascar has been experiencing its worst drought in 40 years, with the World Food Programme stating that it was the only place in the world where climate change, not conflict, has driven severe hunger.