The House of Representatives on Wednesday, November 7, 2018 mandated its Committee on Environment to interface with relevant ministries, departments and agencies (MDAs) to ascertain the level of monitoring and compliance with world global standards in blasting, mining and borehole drilling.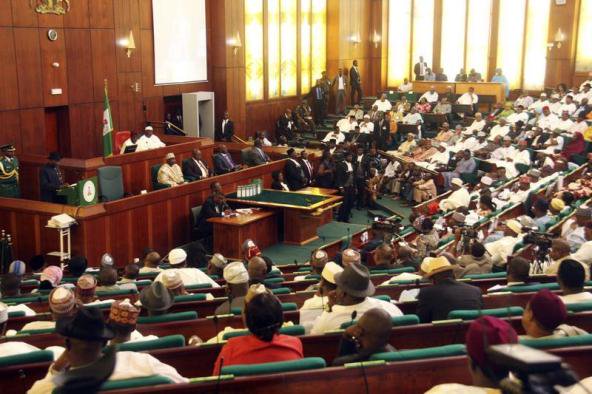 This was sequel to a motion under matters of urgent national importance by Rep. Johnson Oghuma (APC-Edo), at plenary on the "urgent need to forestall impending earthquakes in Nigeria."
Moving the motion, Oghuma expressed concern over the recent cases of earth tremor experienced in September and October in the Federal Capital Territory (FCT) around Mpape and Maitama areas, raising fears of imminent earthquake.
According to him, earth tremor is a form of seismic movement within the earth which occurs at a small scale but can lead to earthquakes if preventive measures are not taken to reduce the stress.
"The reports by Federal Capital Territory Emergency Management Agency (FEMA) indicates that the incidence was likely caused by stress in underground rocks resulting from human activities which include blasting and mining of rocks.
"The National Space Research and Development Agency had reported that communities in four states and Abuja might witness earthquakes if necessary, preventive and monitoring devises are not employed immediately," he said.
The lawmaker emphasised that it was necessary that preventive measures were taken to stop the catastrophe from happening.
Contributing to the motion, Rep. Johnson Agbonayinma (APC-Edo), said the issue of the tremor was important and should be taken seriously.
"What is happening these days is worrisome. Nobody knows which neighborhood will be next. Presently, we have nothing on ground on how to prevent, monitor or manage such occurrence.
"In developed countries like America, they plan for the future, they plan ahead for such occurrences but in Nigeria, we don't plan. Once we fail to plan, we automatically plan to fail.
"The issue of boreholes is taking center stage in this matter. The drilling of boreholes must be regulated.
"I am appealing to government to rise up to the occasion and begin to do the needful," he said.
Also, in his contribution, Rep. Abiante Awaji-Inombek (PDP-Rivers), said that for tremor to happen in Abuja, it showed that something was happening to the management of our environment.
"The suspicion that the tremors might be as a result of mining activities should not be over looked. There must be a holistic approach to this issue.
"We simply have to rise to the challenge before us. We should not restrict our attention to Abuja only, we should look at potential hotspots," he said.
The motion was unanimously adopted by members when it was put to a voice vote by the Speaker, Mr Yakubu Dogara.
The House further mandated the Committee on Environment to report its findings within six weeks for further legislative action.
By Abiemwense Moru