National Publicity Secretary, Pentecostal Fellowship of Nigeria (PFN), Bishop Emmah Isong, says planting of trees has more spiritual than economic and environmental benefits to mankind.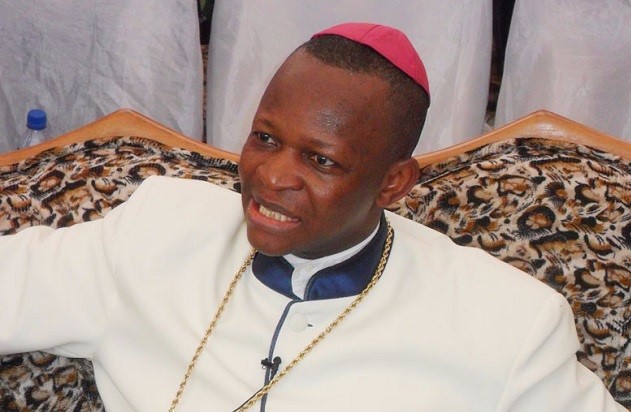 Isong, who is also the founder, Christian Central Chapel International, made this known on Wednesday, July 31, 2019 during the ongoing tree planting campaign in Calabar, Cross River State.
He said that one of the first things God did in the Garden of Eden was to plant trees of all kinds for the benefit of mankind.
The bishop, who also founded an NGO, "Like A Tree Planted", said it was the religious leaders in the state that should be the vanguards of the ongoing tree planting organised by government of Cross River.
"In Psalms 1Verse 3, the Bible says "we are like trees planted beside rivers of waters…" that is why the church is fully represented here.
"I came with 100 pastors in T-shirts with the inscription 'like a tree planted' to show that this exercise is a spiritual ceremony and not just political, geographical or economical.
"Also, you know man and trees are related, the trees give out oxygen, we take oxygen and give out carbon dioxide that the trees take in return,'' he said.
The Speaker of Cross River House of Assembly, Mr Eteng Williams said the state government should ensure that the residents breathe in safe air and beautify the environment.
Williams said the state was encouraging everyone to plant a tree in their environment, adding that for everyone tree felled, 10 should be planted because logging was banned in the state a long time ago.
He said they were going to make tree planting in the state an annual event using the legislative instrument.
Mr Ogbang Akwaji, the Permanent Secretary, Cross River Ministry of Climate Change and Forestry, said the state forestry sector was running two projects simultaneously, the UN-REDD project aimed at climate change mitigation.
Akwaji said the second was the fuel wood management project funded by the Global Environment Facility (GEF) and the United Nations Development Programme (UNDP).
He said the projects were intended to ensure that the state government's vision in climate change mitigation was taken beyond the ordinary level.
"I urge the state government to engage in selective logging, which will be coordinated by the state's Forestry Commission as it was done in the Amazonian region.
"If this is done, older trees that could no longer absorb carbon dioxide will be cut down and new ones planted,'' he said.
He decried the moratorium placed on logging in the state, adding that it had financially castrated the state and brought about disconnect between the forest bearing communities and the government, who used to receive royalties.
The Cross River Government planted one million trees on Tuesday, July 30 as part of efforts to mitigate the effects of climate change.
By Christian Njoku