Recently, some residents of Anagada, a suburb of Federal Capital Territory (FCT), Abuja, near Zuba, Gwagwalada Area Council, expressed concern about how tree felling has compromised the beauty of some communities in the area.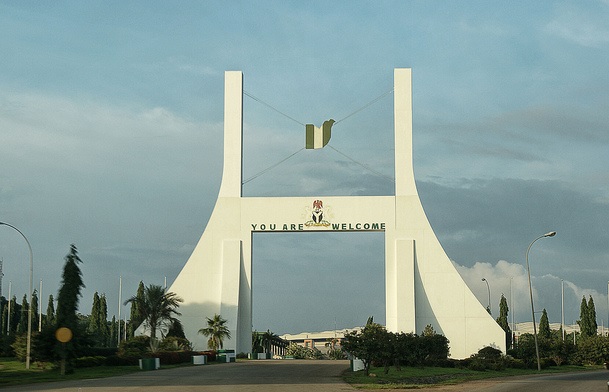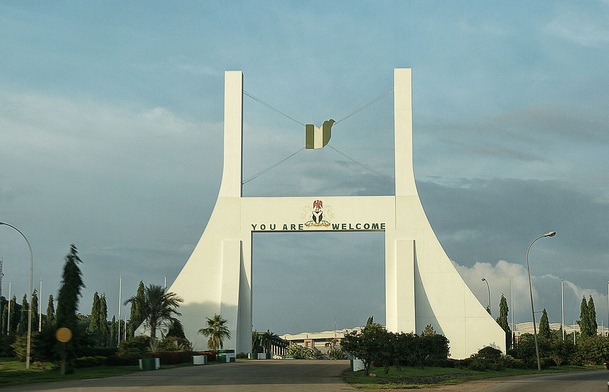 In separate interviews, they noted that although the community has increased in its size of population due to the regular electricity supply, tree felling and housing development have affected decent living.
For instance, Alhaji Alhassan Musa, the Village Head and Gadachi of Anagada, said some people deforested some areas because of farming activities and housing development.
Musa cited cases in which farmers had to cut down some trees in the village because they wanted to clear land for farming purposes.
"If farmers don't cut down some trees, farm produce such as cassava and corns will not grow well according to them, while some people deforested because they wanted to build houses.
"Before, I can count number of houses in this community, but now due to regular electricity supply, many people come from neighbouring villages to acquire land to build houses.''
The village head said the residents experienced heat due to felling of trees that had been providing protection against heat and other natural disasters.
He said further that farmers used the felled trees to empower their wives by engaging in firewood selling, not minding that the Gwagwalada Area Council had taken serious action on tree fellers.
"Area Council Task Force arrests anybody found cutting trees and does not allow anybody to do charcoal business,'' he said.
But Mrs Halimat Nuhu, a firewood seller in the village, said she remained in firewood selling because her husband used tractors to convey the firewood from his farms to house to enable her to sell.
Nuhu, who said her family survived on farming and firewood business, said they used the money realised from the business to feed and send their children to schools.
Mr Shuaibu Bako, a farmer and hunter in Anagada Village, said the number of hunters had also reduced drastically due to farming and housing development in the village.
"When we were younger, we only came out beside our village and killed bush meats we wanted.
"We don't have more stress to kill animals for food, but now, due to the population we have, it has been until we go up to 20 kilometres before you kill animals,''
He said the population of the hunters in the village before now higher than what they had now due to deforestation.
Musa, who said hunters survived by hunting activities, said they got away from the village because there were no more animals within the village,'' he said.
Similarly, Dr Taiwo Audu, a lecturer in Civil Engineering Department, University of Abuja, said felling of trees had led to rise in temperature in Gwagwalada and its environs.
"The environmental temperature is on the increase this day due to the depletion of ozone layer, industrial air pollution, deforestation activities, mechanisation of agriculture and construction activities.
"The displacement of animal habitat is caused by tree felling especially animals that leave on trees; there is also increase in noise pollution caused during falling of trees that leads to animals' migration.
"The increase in environmental temperature creates discomfort to animals and the cattle the shepherd.
"Tree felling leads to shortage of food available to animal which forces them to migrate from region of food scarcity to that of food availability, distorting the ecosystem'' he observed.
Alhaji Mustapha Adamu, Chairman, Gwagwalada Area Council, confirmed that the council had a task force that enforced environmental regulations as part of measures to check tree fellers' activities and other environmental hazards.
According to him, the council is collaborating with trees planting companies and other relevant stakeholders to replace the felled trees.
In his opinion, Mr Dennis Ugwuja, the Executive Director, Climate Change Mitigation and Adaptation Initiative, a non-governmental organisation, said "due to poverty and other economic factors, more people in the rural areas engage in the business of tree felling.
"Charcoal business has become the booming business of the day. The worrisome aspect of this is that the tree fellers make little or no effort to plant new trees.
"It is common knowledge that our environment is our heritage which we are entrusted to optimally protect, preserve and conserve, especially the original flora and fauna species.'''
Ugwuja, therefore, called for immediate actions and regulations as well as stringent measures to check indiscriminate tree felling and hunting in the country.
Yet, the National Bureau of Statistics observes that it is worrisome that 26.8 per cent households cooked with firewood in urban areas while 71.0 per cent households used firewood to cook in rural areas of the country.
The World Bank Living Standards Measurement Study – Integrated Survey on Agriculture General Household Survey Panel 2015/2016 in which the report is published – is produced by the bureau in collaboration with the Ministry of Agriculture and Rural Development and the World Bank.
The statistics also states that 4.6 per cent households cooked with charcoal in urban areas while 4.7 per cent households used charcoal to cook in the rural areas, while 59.2 per cent households used kerosene in the urban areas and 20.2 per cent households cooked with kerosene in the rural areas.
The statistics notes further that 8.4 per cent households cooked with gas in urban areas while 3.5 per cent households used gas to cook in the rural areas of the country.
However, Mr Adetolu Osakuade, the Acting Director of Forestry, Federal Ministry of Environment, said Nigeria had 1,213 forests reserves.
Osakuade said forestation in Nigeria had reduced drastically as a result of development and factors that led some forests reserves to be deforested.
"From 10 per cent at independence, we are running down to five per cent which United Nations Food Agricultural Organisation, by its own recommendations and standards for sustainable development, recommended 25 per cent for every country.
"Governments have been doing so much but the new thinking is more of creating awareness and engagement of users, takers and those that have been benefiting in the forest to have reorientation to plough back for what they have taken.''
"You know that the forest reserve is static; it is only 10 per cent of the country's land mark that is under forest reserve.
"So, if we must achieve 25 per cent forests cover that means we must go outside the forest reserves,'' he said.
He, nonetheless, stressed the need for governments and other stakeholders to go and acquire agricultural land, park land and bush fallow land to achieve 25 per cent forests cover.
By Deji Abdulwahab, News Agency of Nigeria (NAN)