Cooking gas is now a force to reckon with in a great/good deal of homes in Nigeria today. The reason many Nigerians prefer this subsidiary product of natural gas is because it's cheaper, faster, lasts longer and doesn't stain cooking pots unlike the traditional methods of cooking.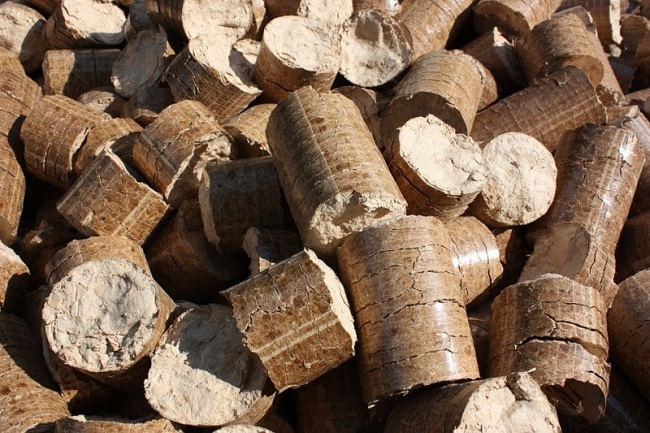 Cooking gas is also odourless and can be used indoors, it is cooking technology at its finest, thus, the craze for cooking gas by many Nigerians. All the other qualities of the cooking gas have remained intact however, apart from the price.
The National Bureau of Statistics in July 2021 reported that the cost of purchasing a 12.5kg cylinder of household cooking gas in Nigeria spiked by 7.16% year-on-year in July 2021 to N4,422.32. An offhand look at the data shows that the price increased to its highest level in over two years.
Specifically, a 12.5kg cylinder of household cooking gas increased to its highest since November 2018. The level of hyperinflation that we have experienced with price of cooking gas in 2021 alone can be likened to "a train without brakes", it just won't stop.
The rising price of crude oil at the world market is said to be responsible for the skyrocketing price of Liquefied Petroleum Gas (LPG) also known as cooking gas. According to the Group Managing Director of the Nigerian National Petroleum Corporation, "Two things are at play; one is the supply and the other is the international price of gas. It (price) moves with the price of every other petroleum product including crude oil and its derivatives. So it is a reflection of what is happening in the international market."
Since August 2021, the price of cooking gas jumped 104% from N4,422.32 to N9,000, it has had a distressing effect on a population that's ravaged by poverty, insecurity, unemployment and a host of other traumatic social problems. The price of this well sought after product shows no sign of slowing down any moment soon and Nigerians will certainly not be able to keep up as so many people have and keep 'falling out of line' financially.
It's about time we all look to nature for solace, at a time when our planet "cries out" and the culmination of climate change has been perilous. A simple transition into the use of biomass briquettes or biochar will not only help in cost reduction but will also have a beneficial impact on the environment.
Biomass briquettes are biofuel, they serve as substitute to coal and charcoal. Briquettes are converted agricultural waste which are uniformly shaped through a process called briquetting. Binding together minerals such as coal dust, saw dust, waste from palm fruits etc for starting a fire is called briquetting, it is the procedure of mounting mineral ore, rock, and metal fragment in casting material such as natural or artificial resins, waxes, metals to facilitate handling through grinding, polishing and microscopic examination.
The raw materials suitable for briquettes are rice straws, corn stalks, sugar cane waste, fruit branches, etc. It starts with waste collection, size reduction, drying and compaction by an extruder. They are compressed in a briquette press machine to generate a uniform shaped briquette that can be used to ignite fire and also generate energy. The idea is to get raw materials which are not usable due to lack of density, compress them into solid fuel of a convenient shape that can be burned like wood or charcoal.
Briquettes are the best alternatives to cooking gas, they are cheaper to produce and lasts longer than charcoal, the process of briquetting is also not complicated, and they are very environment friendly. At a time when poverty and climate change continue to increase exponentially, people, especially women who cook the most in many homes, should be taught briquette production. Raw materials for producing them are readily available as most of us see them as waste that should naturally end up in landfill.
Many women suffer from different eye problems due to smoke from prolonged use of firewood and the trees being cut down to make firewood and charcoal are rarely replaced thereby encouraging deforestation which is a great contributor to climate change. Government and well-meaning citizens must make sure that briquette production becomes so rampant that the product floods the market and helps to naturally fizzle out the craze and demand for the cooking gas.
People when then begin to cook the environmentally friendly way, the financial pressure that comes with continuous increase of the price of cooking gas will disappear. Briquettes are the best material for cooking and its raw material is all around us. A sustainable cooking method is what our environment and world need to survive and we need it for a habitable planet. It's about time we all transition to biomass briquettes for cooking.
By Halima Imam (axk4lima@gmail.com)