The annual Berlin Energy Transition Dialogue kicked off on Tuesday, March 16, 2021, with high-level participants from politics, industry, science and civil society coming together virtually for the two-day event to explore the theme "towards climate neutrality."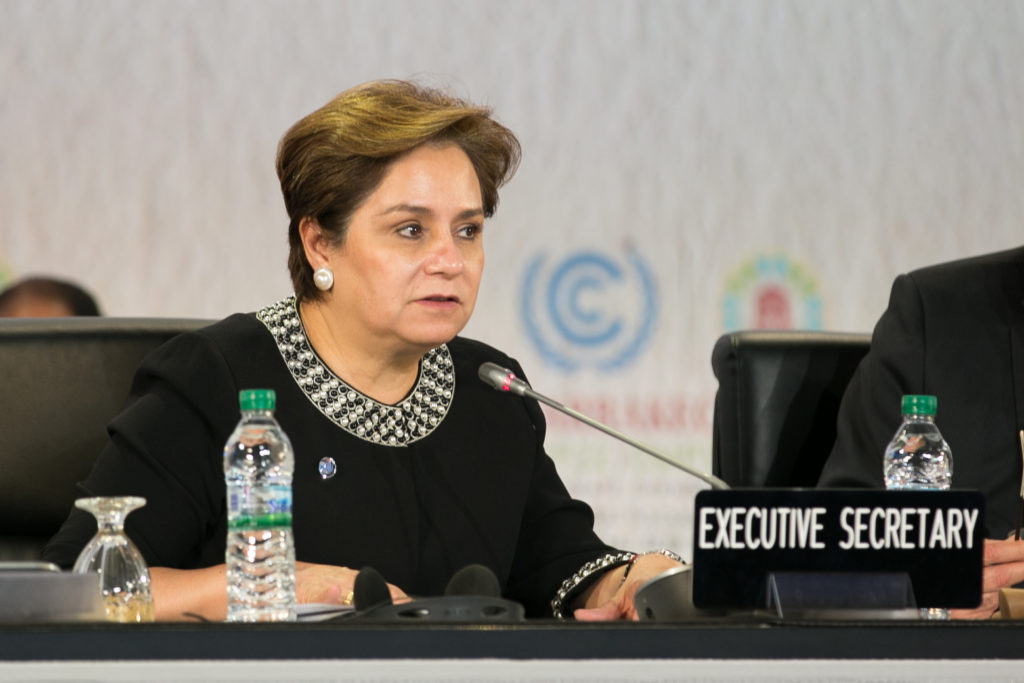 Speaking at the event, UN Climate Change Executive Secretary, Patricia Espinosa, called the global economic response to the COVID-19 pandemic "an unprecedented opportunity to build resilient, sustainable economies for a cleaner, greener and healthier future."
"Around $15 trillion are being spent globally on the recovery from COVID-19, and that figure is rising," she said.
"Governments must spend the money properly to align investments with the goals of the Paris Agreement and the Sustainable Development Goals (SDG's)," she added.
The Berlin Dialogue has become a leading international forum for key stakeholders from the energy sector to share their experiences and ideas on a safe, affordable and environmentally responsible transition to clean energy.
Such a transition is key to tackling the climate crisis, as the energy sector is the biggest contributor to climate change, accounting for 73% of human-caused greenhouse gas emissions.
National climate action plans are still a major opportunity for clean energy
Espinosa acknowledged that while progress is being made in tackling the climate crisis, it's not happening fast enough.
She highlighted the recent Initial NDC Synthesis Report on countries' national climate action plans, which shows that countries are very far from the Paris Agreement goal of limiting global temperature rise to as close as possible to 1.5° Celsius by the end of the century.
NDCs (Nationally Determined Contributions) are national climate action plans under the Paris Agreement.
Ms. Espinosa stated that NDCs which have not already been submitted, especially by major emitters, need to be much stronger and far more ambitious than they presently are.
She described the importance of clean technologies in reaching Paris Agreement goals and highlighted the recent call by UN Secretary-General António Guterres for countries to phase out coal plants where possible and shift investment to renewable energy projects.
Such a shift cannot happen in isolation, she said, but must be accompanied by investment in the right infrastructure and driven by the right policies.
$4.4 trillion are needed for clean energy every year – IRENA
Also speaking at the Berlin meeting, the head of the International Renewable Energy Agency (IRENA), Francesco La Camera, warned that the "window of opportunity to achieve the 1.5°C Paris Agreement goal is closing fast".
Previewed at the Berlin Energy Transition Dialogue today, IRENA's World Energy Transitions Outlook shows that investment in clean energy to meet the Paris Agreement's temperature goals will have to increase by 30% over planned investment to a total of $131 trillion between now and 2050, corresponding to USD 4.4 trillion on average every year.
At the same time, socio-economic benefits would be massive, and investing in transition will create close to three times more jobs than fossil fuels, for each million dollars of spending.
New campaign for clean energy for all by 2030
Tuesday also sees the launch of a major campaign to drive ambitious action towards the Sustainable Development Goal 7 – that of affordable, reliable, sustainable and modern energy for all by 2030.
The new year-long Be Bold campaign, launched by Sustainable Energy for All (SEforALL), is about giving everyone – governments, businesses, development and financial institutions, and everyday citizens – a set of actions to help realize affordable and clean energy for all.
The campaign comes ahead of two major climate change events this year, the UN High-level Dialogue on Energy taking place in September, followed by the UN Climate Change Conference COP 26 in November.